In this article, you will learn how to navigate through sections, modules, and videos.
Courses are divided up into sections. These sections are further broken down into video modules. With DOT, you have the control to play or replay sections and modules of your choosing.
Skip Sections
A section is a set of modules.

1. If you would like to skip an entire section rather than just a single module, click to expand the module of your choice using the arrow next to the section name. These modules usually have titles such as "Lecture", "Case Study", "Self Assessment", and "Hands-On".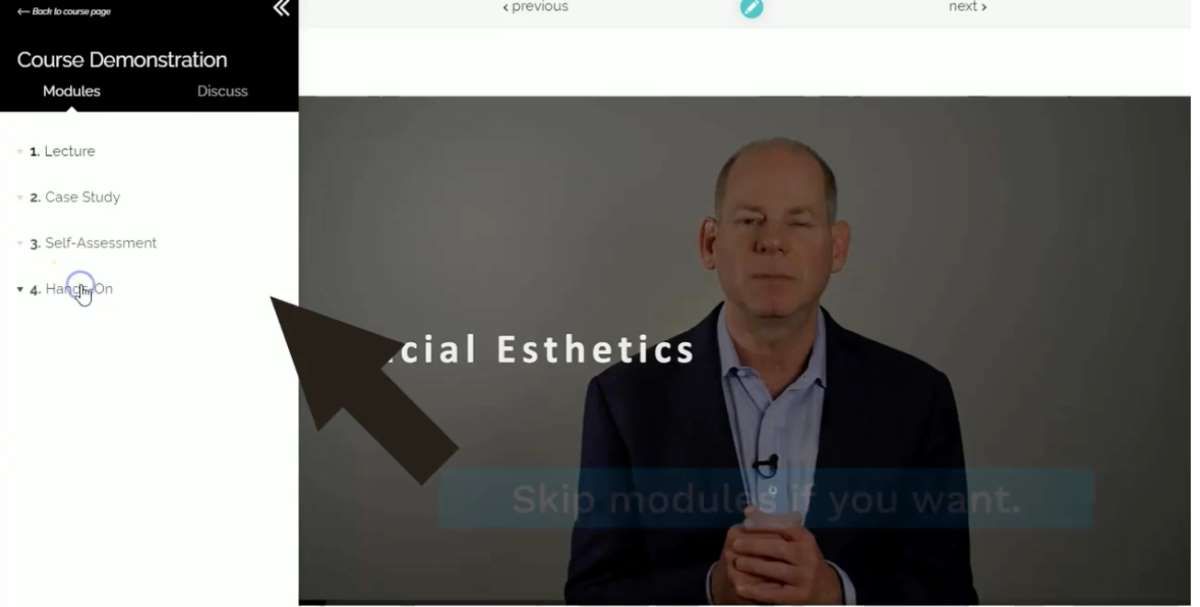 2. You can expand and collapse each section to view all section descriptions or modules.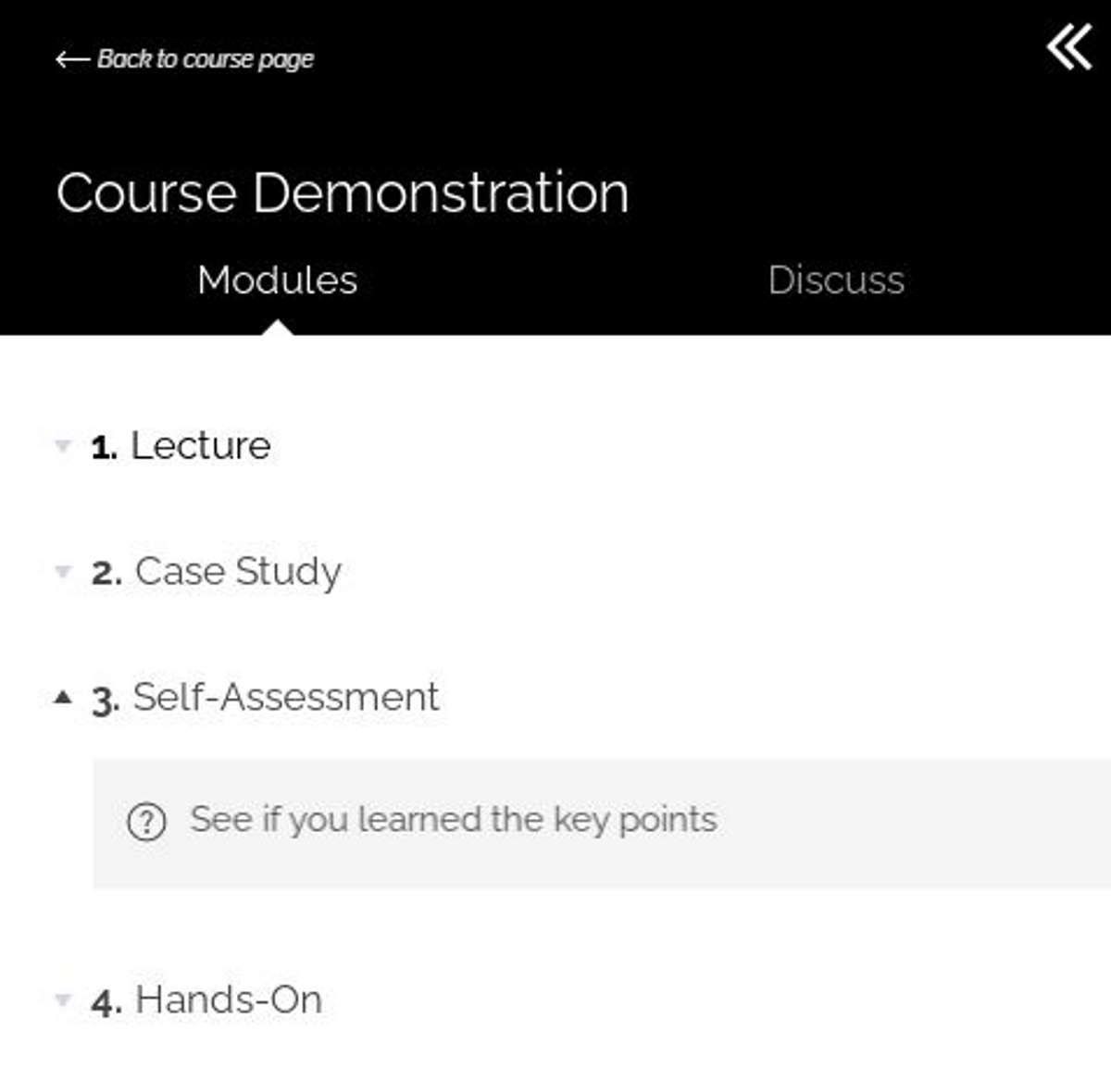 Skip Modules
Modules are individual videos within a section.

1. To skip a module, view the modules on the left side of the screen underneath each section.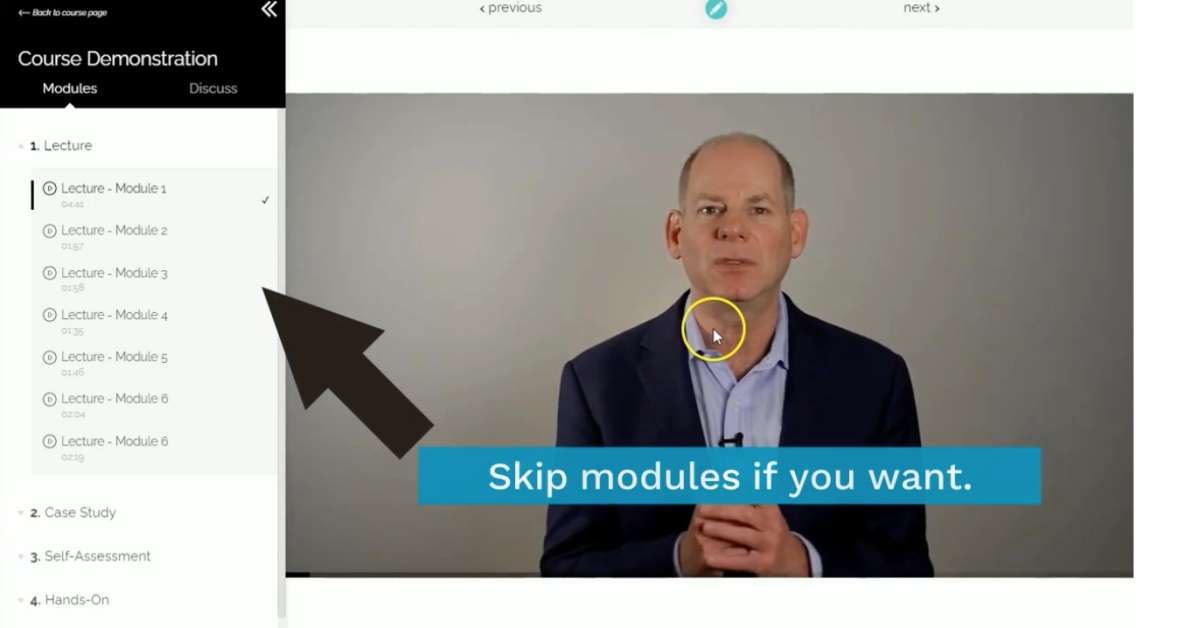 2. The selected module will appear with a black bar on the left side of the module name and a small black check mark on the right.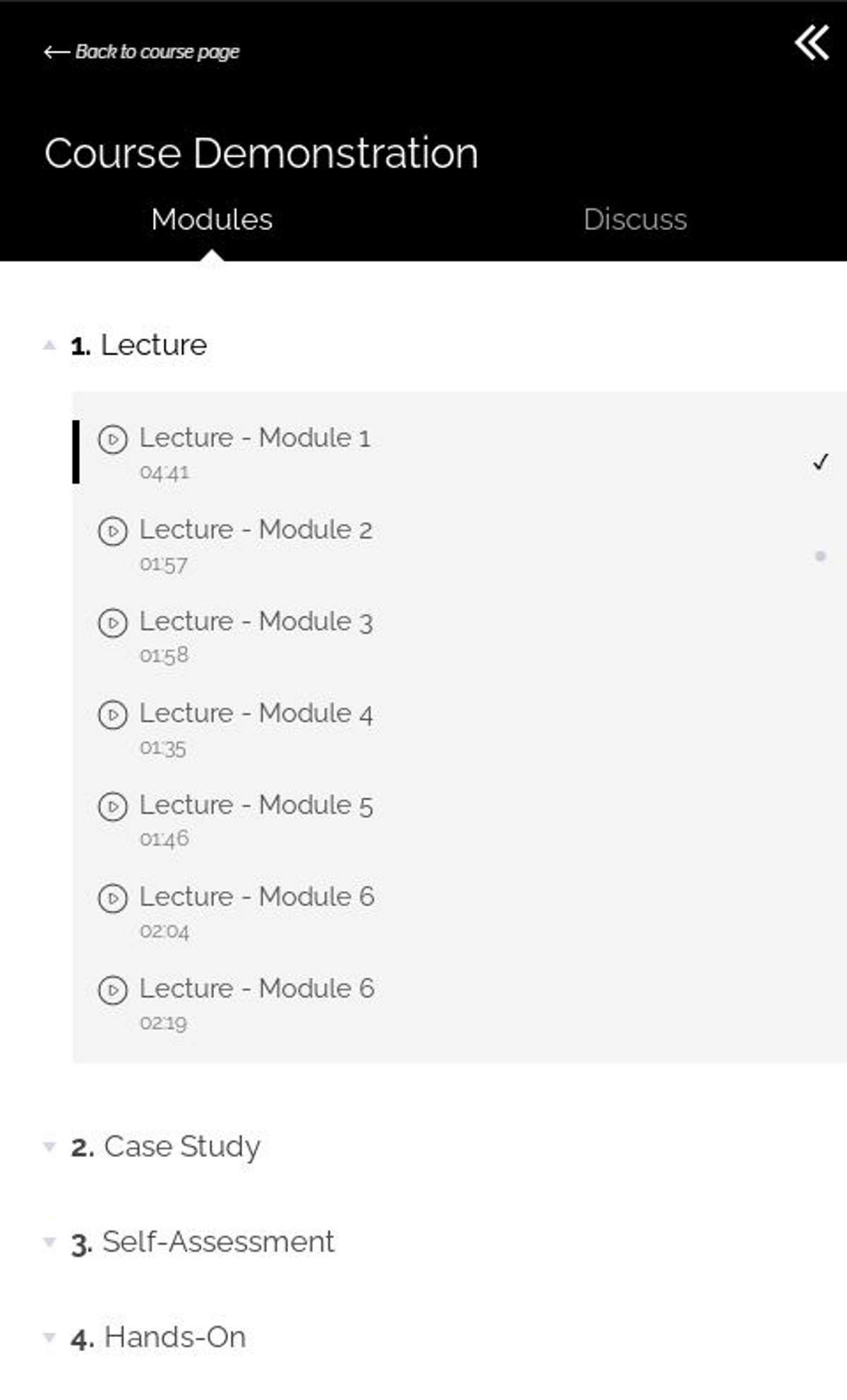 3. Once you have selected the module you would like to view, press "play" under the video screen".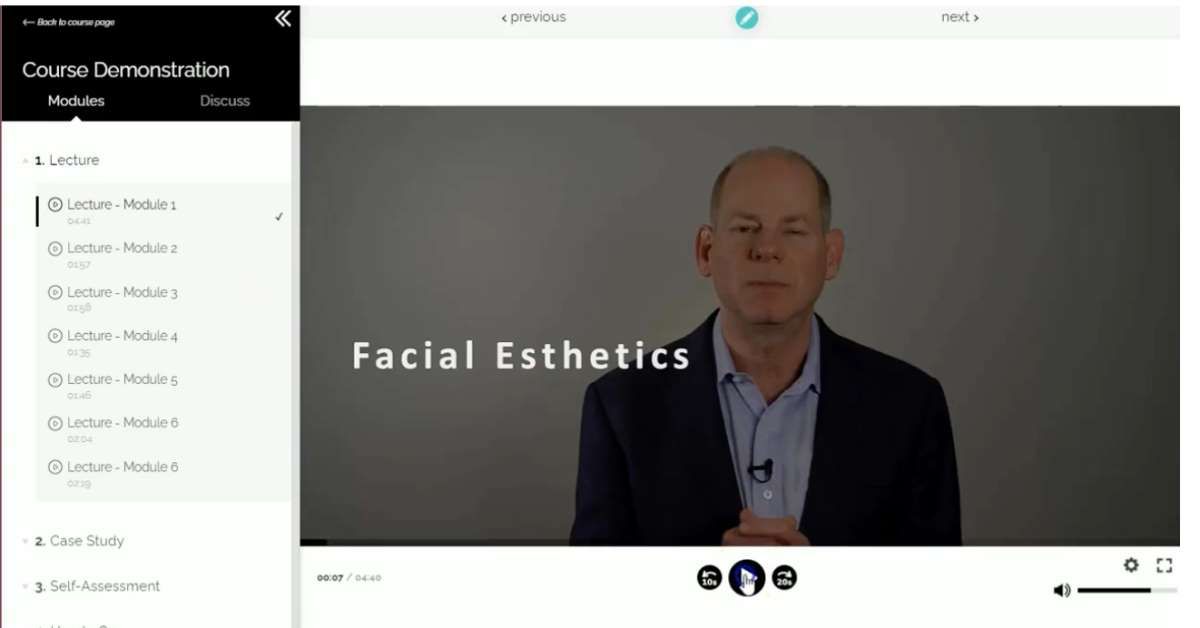 Fast Forward through Module Video
1. In the video tools section, you can fast forward 20 seconds or rewind 10 seconds with each click by selecting the arrow icons surrounding the pause/play button.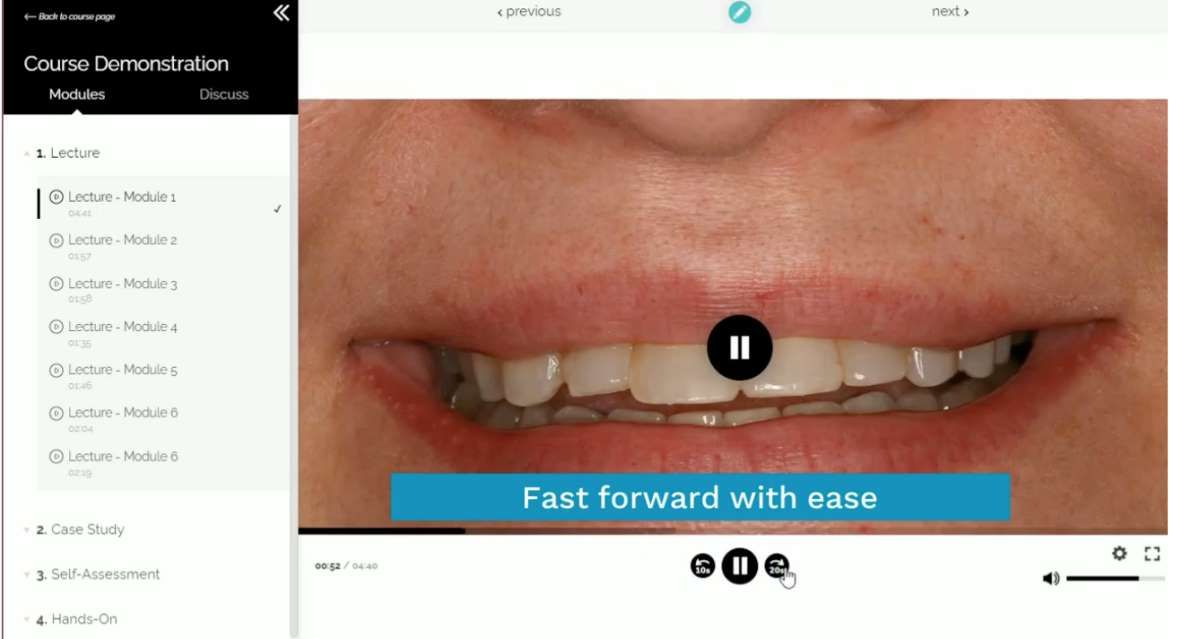 Skip through Action Shots in a Module Video
With DOT courses, you are able to control what parts of a module you would like to play or replay. You are able to fast forward through a video which has been made easier with bookmarks in each module.

1. To skip through parts of a module video, you can select bookmarks within the video playback bar under the video content (see the yellow circle around "Bleed the tip" in the image below). You can click on each bookmark (represented by a bullet point) in the playback bar.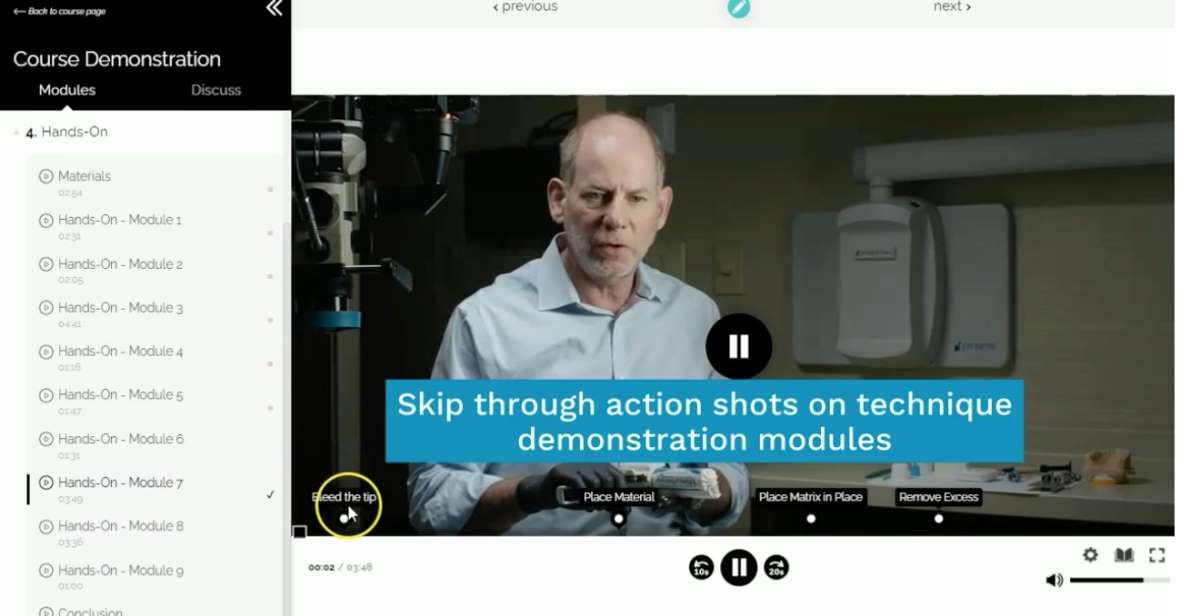 Join over 10,000+ dentists who get restorative tips bi-weekly!

Check your inbox! We will send you the video in the next few minutes.
Two-day LIVE Workshop Schedule

1 year to watch any course if you miss the live event
Virtual Mentorship Sessions

Friday, January 14


Friday, February 18


Friday, March 11


Friday, April 8


Friday, May 6

Friday, June 10

Friday, July 15

Friday, August 12


Friday, September, 16

Friday October 14


Friday November 11


Friday, December 9

In 2022, we are excited to introduce our newest DOT faculty member, Dr. Jim McKee!
Clinical Examination for the TMD patient

MRI review - Understanding the Importance of the TMJ Disc Health

CBCT review - Condylar Bone Changes and the Impact on Occlusion

Occlusal Splint Therapy for the TMD Patient

Equilibration Techniques for Occlusal Success and Joint Stability

2022 Courses by Dr. Dennis Hartlieb

Peg Lateral Restoration

Diastema Closure

Side-by-side Class II Restoration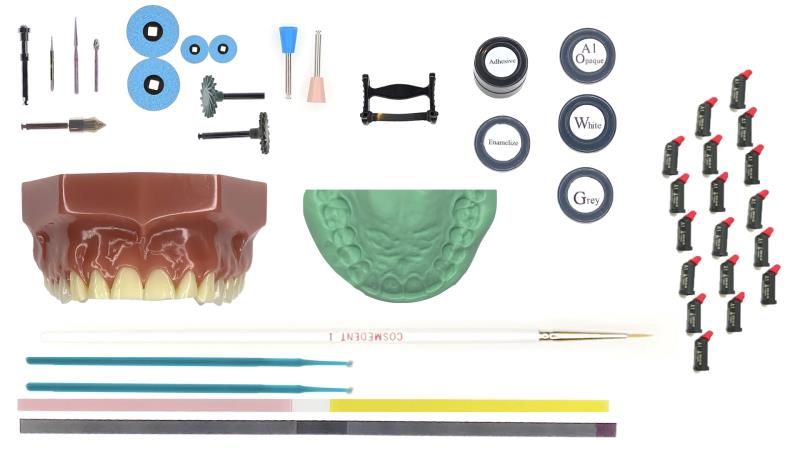 THE ULTIMATE 6 TOOTH COMPOSITE VENEER COURSE KIT
Premium members get a free pass to the workshop and may purchase the course kit to follow along with the live technique demo.
$595 (value)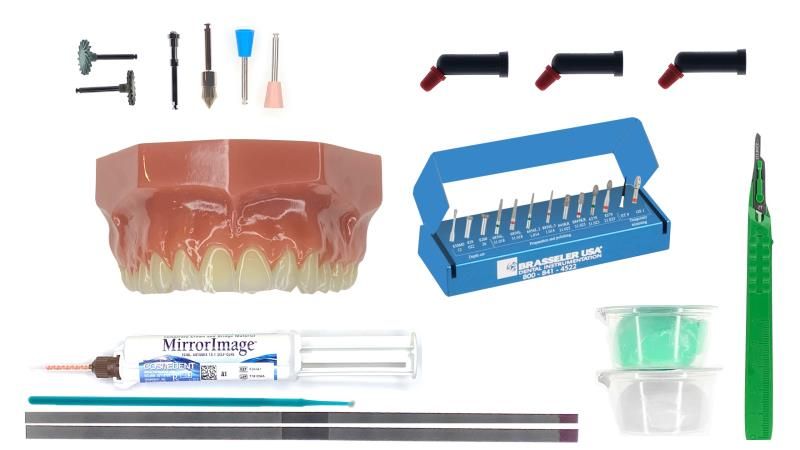 PURCHASE THE HANDS-ON KIT
EXQUISITE PORCELAIN VENEERS
$495
Become a Premium Member to purchase this hands-on kit.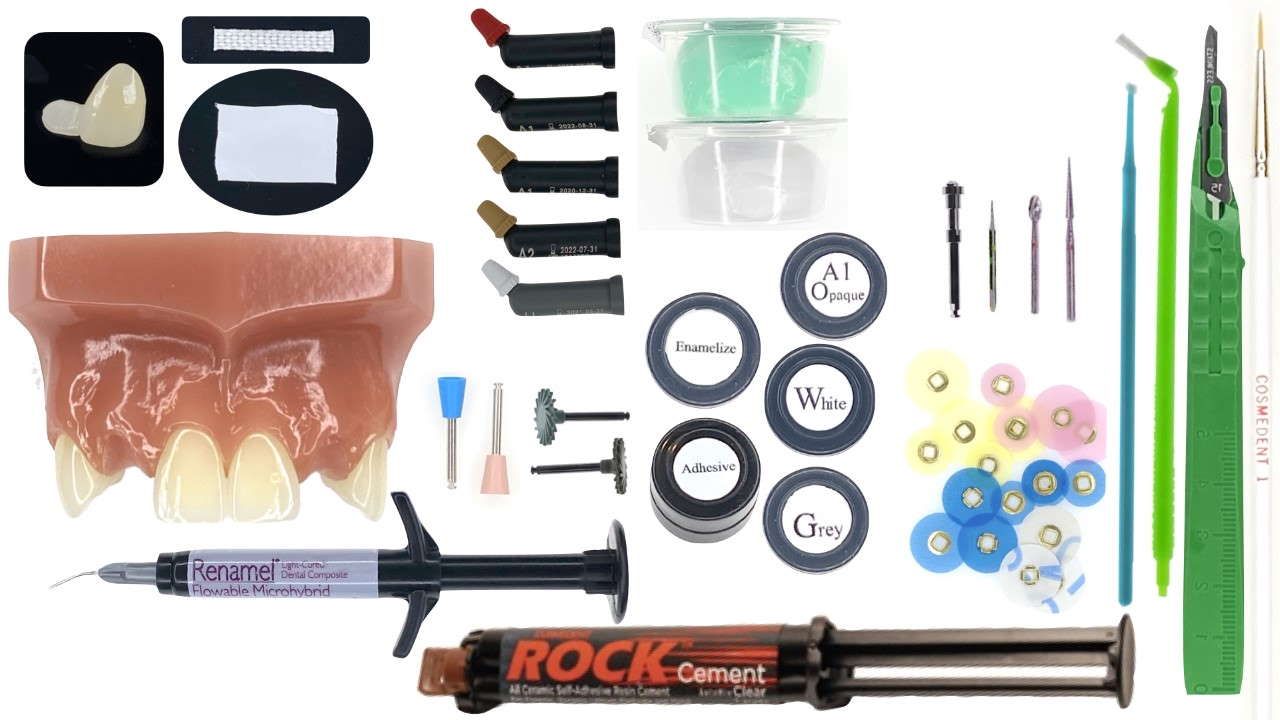 Conservative Tooth Replacement in the Esthetic Zone
Get a free course kit to follow along with the live technique demo.
$495 Value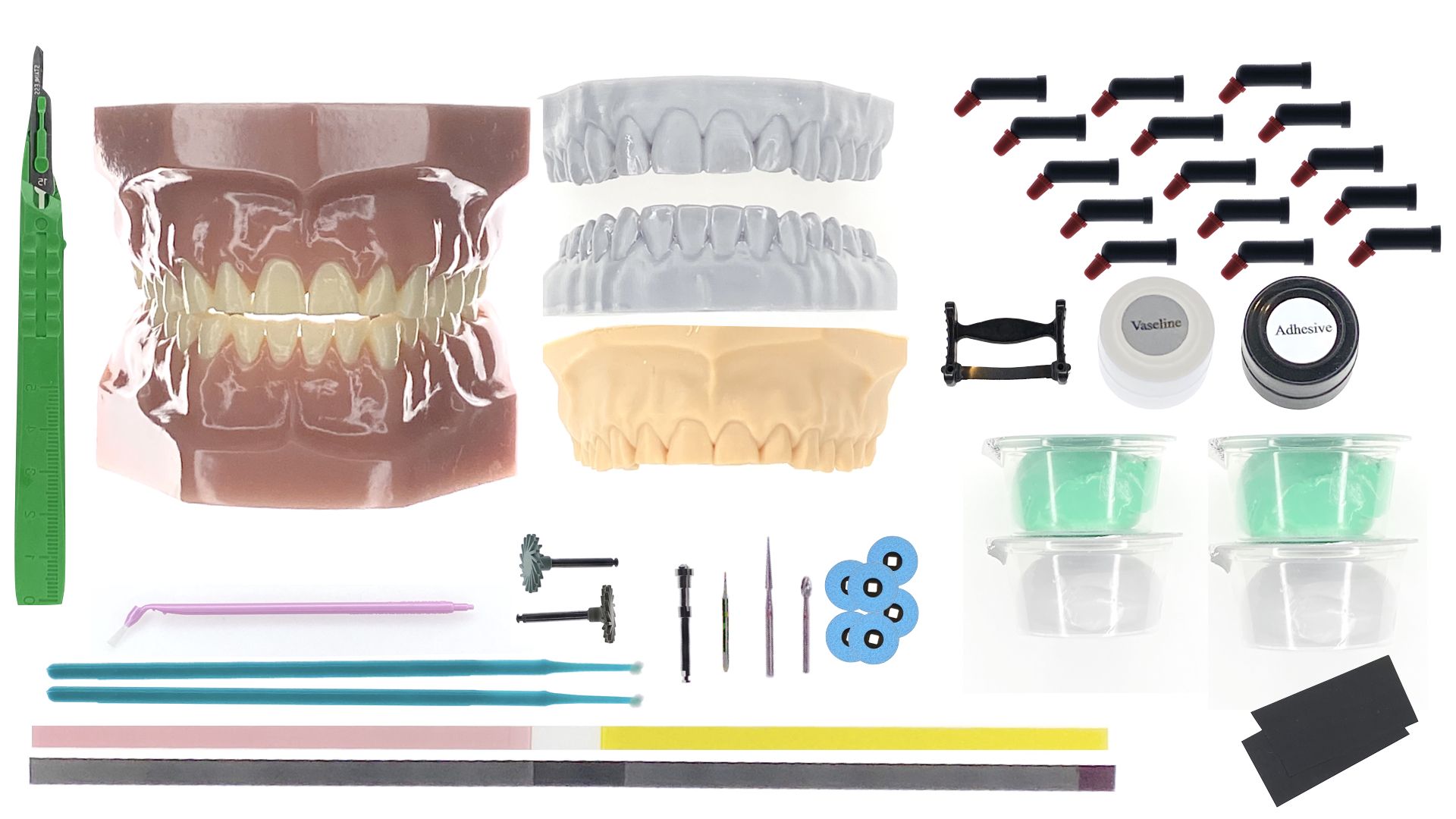 CPR FOR THE WORN DENTITION
Premium members get a free pass to the workshop and may purchase the course kit to follow along with the live technique demo.
$495
In 2023, we are excited to share new courses with DOT learners!


2023 Courses by Dr. Jim McKee

Occlusal Splint Therapy for the TMD Patient

Equilibration Techniques for Occlusal Success and Joint Stability

Endodontics Course 1 (Course name reveal in 2023)


Endodontics Course 2 (Course name reveal in 2023)
2023 Courses by Dr. Dennis Hartlieb

Diastema Closure

Complex Posterior Restorations - Multiple Adjacent Class IIs
Virtual Mentorship Sessions

Friday, December 2, 2022


Friday, January 20, 2023


Friday, February 10, 2023


Friday, March 3, 2023


Friday, April 14, 2023

Friday, May 19, 2023

Friday, June 16, 2023

Friday, July 21, 2023


Friday, August 18, 2023

Friday September 15, 2023


Friday October 20, 2023


Friday, November 17, 2023

1 year to watch any course if you miss the live event
Conservative tooth replacement in the esthetic zone
LEARN MORE
Posterior Direct Resin
NEW