Written by CLARE O'NEILL
DOT Digital Marketing specialist and dedicated Customer Success Team Lead

On-demand Dental Training Vs.
Traditional In-Person Dental Training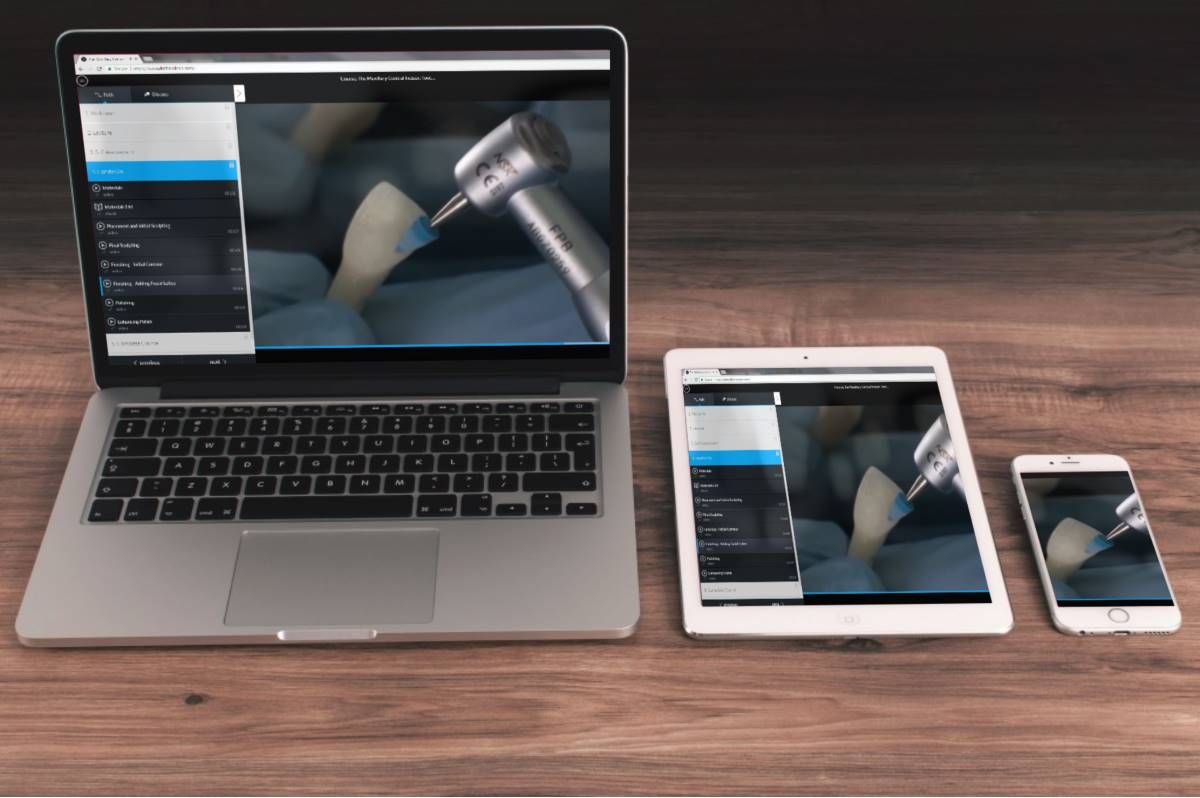 A year ago, if you polled a bunch of dentists on how they prefer their dental training almost all of them would have mentioned in-person workshops and dental training courses.


Today, dentists are just as invested in their dental training and finding CE certificate opportunities, but many dentists have started opting for dental training in the form of online courses, a modern alternative to traditional dental training.
Dentists of all experience levels should be turning their attention to on-demand dental training to find dentistry courses and obtain CE certificates.
We anticipate that in-person workshops come back full force someday. Pandemic and extreme circumstances aside, online dental training courses will continue to be a viable option for dentists of all learning levels that are looking for high value dental training courses on a budget.

Now, and in the future, dentists should find online dental training courses that fit their learning needs. In this article, we review online vs. in-person CE and why you should rethink your continuing education pre- and post-pandemic.
Is on-demand dental training less expensive than in-person dental training?
Yes!
You can even find FREE online dental training courses with CE certificates available!
Firstly, we must cover the most obvious difference between the two learning styles. Online dental training courses can cost significantly less than in-person dental training courses for a variety of reasons. Let's break it down.
On any in-person dental training workshop, you could be spending anywhere from $4,000 to $10,000 on the cost of admission alone.
In-person dental training requires you to travel, which means additional costs to book your flight and hotel.


While you attend the event, you face an opportunity cost of leaving patients and potential clients unattended while you leave town for a few days.
What's worse, the office overhead continues to run even while you are away!
Many dentists leave in-person dental training feeling like the experience was well worth their time and money, but that was before there were other, less costly, and even free courses for online dental training available online.

For less than the cost of one in-person dental training workshop, you could take a handful of online dental training courses, or even join a course program for an entire year of membership.

Different dental training courses offer different options and they are all available for you to explore. You can check out options like SPEAR, and the American Dental Association (ADA).


For example, Dental Online Training (DOT) works on a membership subscription basis, so for a monthly or annual fee, you gain access to the entire library of Dental Online Training courses.

If you don't feel like jumping into membership right away, DOT has free dental training webinars with certificates available monthly, and other free online dental CE opportunities, so you can learn the most valuable techniques from experts and earn CE certificates for free.

Our courses are for restorative and cosmetic dentists that want to transform their practice, improve their techniques, or gain dental CE certificates online regularly. With courses like ours, online CE for dentists can be a more flexible and cost effective option for dentists.
Is on-demand dental training more flexible than in-person dental training?
If there is one thing an instructor notices at an in-person dental training workshop it is this: all dentists learn at their own level and pace.

Some dentists move very quickly through familiar subjects, while others are just beginning to learn that topic.

If you are the instructor you have to try to make it work for everybody, if you are the learner, you have to try to move at the pace of the class, even if you feel behind.

It can be frustrating all around.
One of the best things that online dental CE courses can offer is the ability to move at a pace that works for you.
Here are some of the ways that online dental CE can be more flexible:
Online dental webinars, workshops, and courses usually mean you will have access to a recording.

If you are participating in an online dental training course, workshop, or webinar, there will usually be a recording available for you to re-watch. That means you can go back over what you learned as many times as you want to, and whenever you need it.


Some online dental training courses have on-demand videos so you can pause, play, stop, and rewatch videos anytime.

Again, not all dental training programs are the same, but platforms like DOT are built from an on-demand model so you can do just that: pause, play, stop, start, and rewatch videos as many times as you want. Move and learn at your own pace and never feel pressure from the rest of the class.


You can watch dental CE training videos anywhere there is wifi.You can access online dental training courses from the plane, from your couch, from your own dental office, or anywhere there is a decent wifi connection. With online dental training courses you can earn dental training CE certificates and learn dental techniques from just about anywhere.


There are myriad online dental training courses out there.
(Yes, including free dental training CE certificates, dental training webinars, and other continuing education resources.)

There are numerous blogs, research articles, podcasts, webinars, seminars, workshops, YouTube videos, Instagram profiles, and complete dental online courses you can explore. The world of online dental training is growing every day! There is always new content to explore and accounts and mailing lists you can subscribe to so you can be in the know about new dental training opportunities.

We offer several of those resources through DOT, including the DOT Sharecast, our blog, and our free online dental CE webinars.



When you try online dental training for yourself, you will find that it can be much more flexible for your learning needs and your schedule than in-person dental training..

When you take dental training courses online, you only have to take courses and workshops that apply to you and your practice. You don't have to waste time reviewing parts you already know, or concepts you grasp quickly.

The flexibility of online CE for dentists might be exactly what you need.
Can on-demand dental training courses provide the same hands-on practice you would find at an in-person training?

Dental Online Training can!

You may be thinking, "I can't ask questions to an instructor or gain expert mentorship from on-demand dental training," or "I can't get hands-on practice with real materials from online dental training"

On the contrary! There is dental training that offers on-demand access, hands-on practice, and one-on-one mentorship.

In my opinion, this is where DOT sets itself apart from other online dental training courses.


Lead Instructor and Founder, Dr. Dennis Hartlieb, created DOT so that dentists could have access to hands-on practice and one-on-one mentorship along with their on-demand dental courses.

Dr. Hartlieb makes himself readily available for DOT learners to ask questions.

There is a discussion panel in every course that enables you to send questions directly to Dr. Hartlieb. This is essentially the online version of raising your hand and calling the instructor over. You can use this discussion panel at any point during the course to get real answers from Dr. Hartlieb himself.
There are hands-on practice kits available for every course.
You can order hands-on dental training kits for every one of our online courses. The hands-on kits come with the same tools we use in our courses and they are shipped straight to your door. This means you can get hands-on practice from the comfort of your home or dental office. I encourage you to learn more about our hands-on kits here.
Dr. Hartlieb offers virtual small group mentorship sessions for all subscribed members.

Remember when I was talking about subscription-based membership? There are several perks that come with a monthly or yearly subscription for Dental Online Training, including the ability to join Dr. Hartlieb live during virtual small group sessions. Every month, Dr. Hartlieb hosts a virtual small group session via Zoom where he invites DOT members exclusively to join him for open ended discussions about dentistry. During these small groups, Dr. Hartlieb answers questions from the group about dental techniques, running a practice, dealing with patients, and much more. Membership with DOT is your ticket to these one-on-one mentorship sessions that you can join from your couch.

On top of all this, Dr. Hartlieb regularly interviews other industry experts, like Dr. Jim McKee, TMJ and Occlusion expert and member of the SPEAR Resident Faculty, and Dr. Adamo Notarantonio, Accreditation Chairman and Fellow of the AACD, and co-instructor of ImP.R.E.S. courses.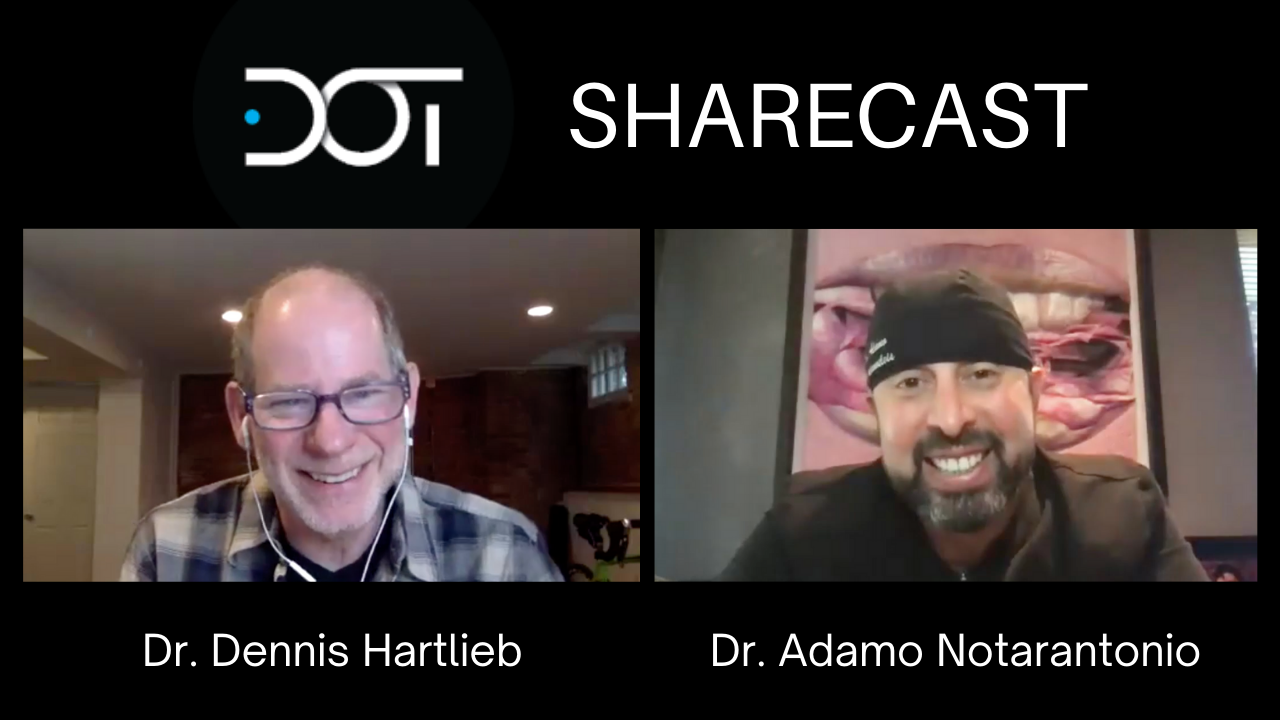 With DOT, there are new opportunities to learn from experts like these throughout the year.
There is not another dental training course out there like DOT, but I encourage you to start looking for online dental training courses that meet all your needs.

If you appreciate the accessibility of instructors at in-person workshops, that is something you should seek out of your online dental training as well.

What are the next steps for your dental training journey online?
My final point is that you should seek on-demand dental training and free online dental training opportunities that fit in with your learning style.
If you have not already,
consider how online dental training opportunities can make your dental continuing education easier.
Throughout this article we reviewed many ways in which you can make online dental training work for you.

At the same time, I revealed some of the challenges you might face when searching for the right dental training. I hope I was able to illustrate how DOT is built differently than other dental training out there, and how dental training is more attainable and doable online than you might think.


You don't have to be tech savvy or an online learning expert to take the next steps in your dental training online, you just have to be willing to adapt, ready to try something new, and hungry to find dental training that works for you!

Clare O'Neill
DOT Digital Marketing Specialist &
Customer success Team Lead

clare@dothandson.com
Join 3,000+ dentists who get monthly restorative dentistry tips
Join over 10,000+ dentists who get restorative tips bi-weekly!

Check your inbox! We will send you the video in the next few minutes.
Two-day LIVE Workshop Schedule

1 year to watch any course if you miss the live event
Virtual Mentorship Sessions

Friday, January 14


Friday, February 18


Friday, March 11


Friday, April 8


Friday, May 6

Friday, June 10

Friday, July 15

Friday, August 12


Friday, September, 16

Friday October 14


Friday November 11


Friday, December 9

In 2022, we are excited to introduce our newest DOT faculty member, Dr. Jim McKee!
Clinical Examination for the TMD patient

MRI review - Understanding the Importance of the TMJ Disc Health

CBCT review - Condylar Bone Changes and the Impact on Occlusion

Occlusal Splint Therapy for the TMD Patient

Equilibration Techniques for Occlusal Success and Joint Stability

2022 Courses by Dr. Dennis Hartlieb

Peg Lateral Restoration

Diastema Closure

Side-by-side Class II Restoration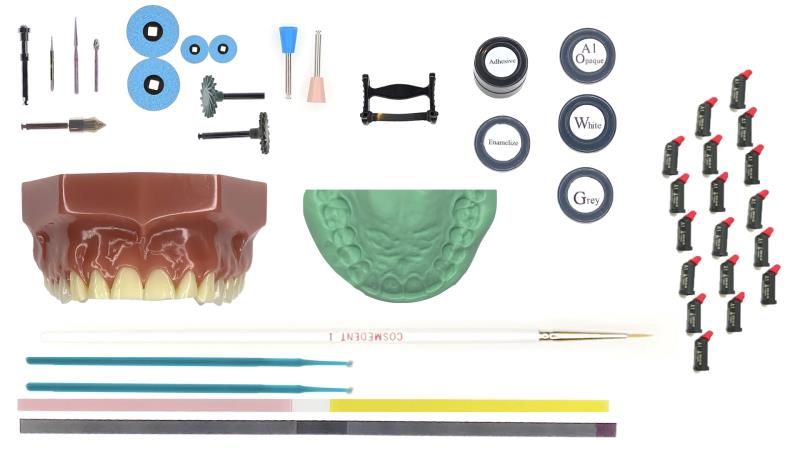 THE ULTIMATE 6 TOOTH COMPOSITE VENEER COURSE KIT
Premium members get a free pass to the workshop and may purchase the course kit to follow along with the live technique demo.
$595 (value)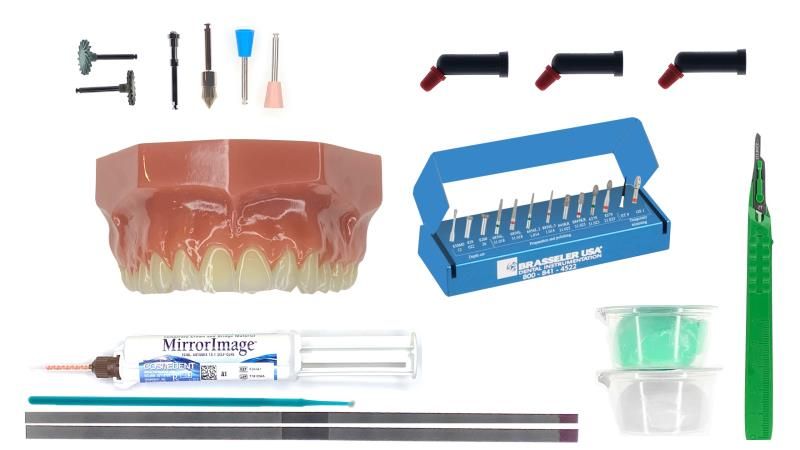 PURCHASE THE HANDS-ON KIT
EXQUISITE PORCELAIN VENEERS
$495
Become a Premium Member to purchase this hands-on kit.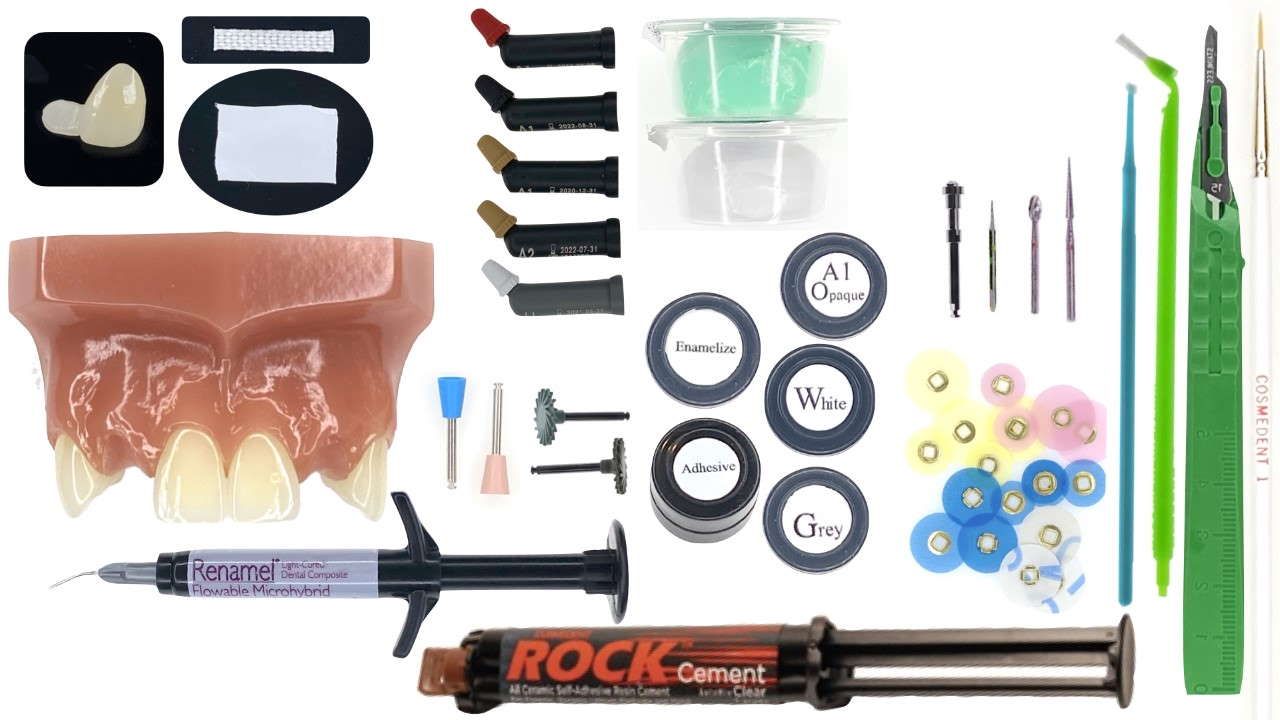 Conservative Tooth Replacement in the Esthetic Zone
Get a free course kit to follow along with the live technique demo.
$495 Value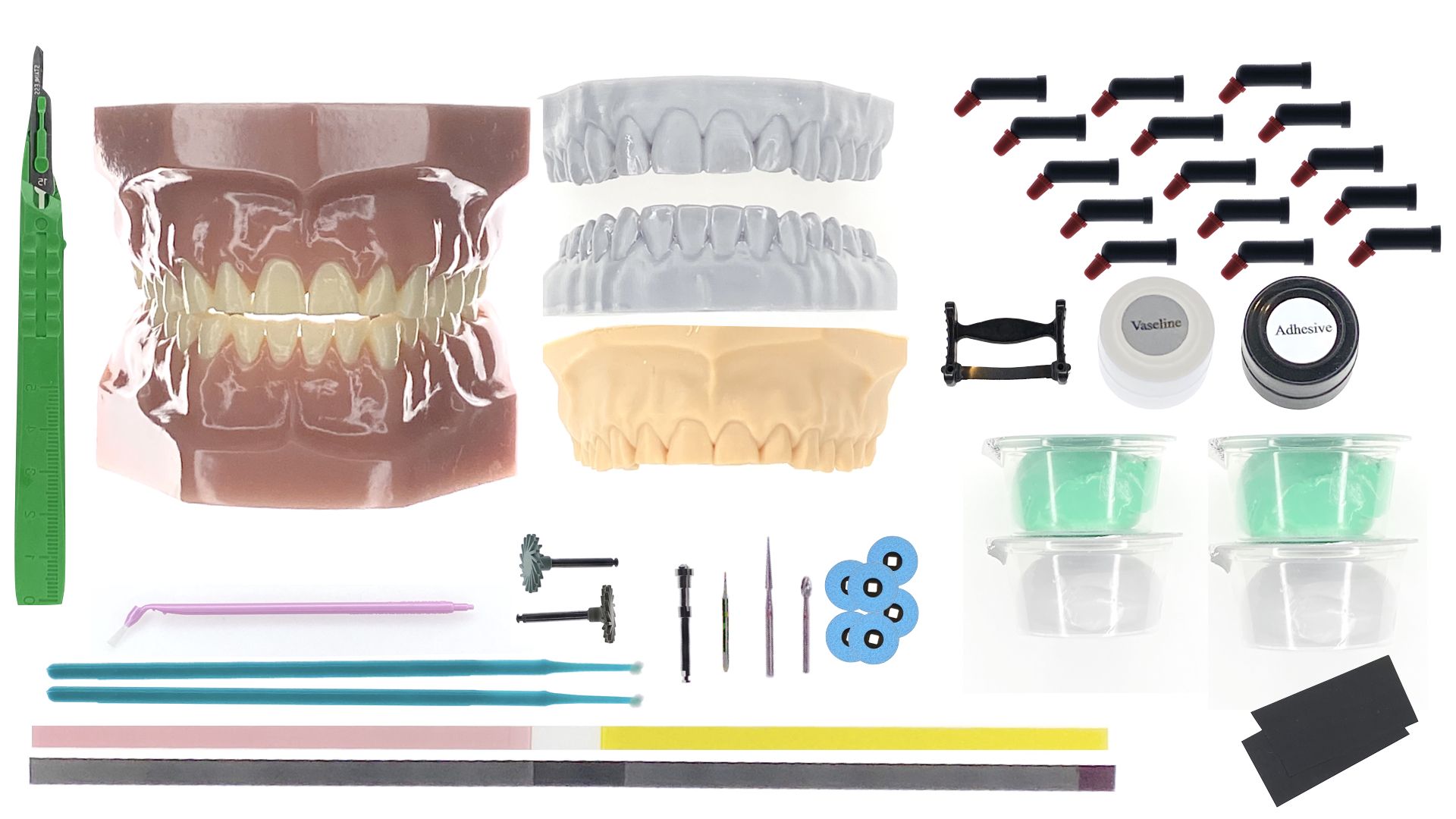 CPR FOR THE WORN DENTITION
Premium members get a free pass to the workshop and may purchase the course kit to follow along with the live technique demo.
$495