Virtual Hands-on Training & Mentorship for 1 Year.
1,495/year

Virtual workshops, live and on-demand

Monthly study group sessions

100+ CE credits available
Incorporate hands-on training and the support of our study group to your educational portfolio, without travel costs.
LIVE VIRTUAL WORKSHOPS
Learn how to plan for and execute full-mouth rehabilitation cases without travel expenses.
Join two-day
virtual workshops
hosted live 4 times a year, get guided hands-on training and interact with the instructor.
Live hands-on training

No travel costs

Order kits `a la carte

Replay recordings for 1 year
ON-DEMAND
HANDS-ON
Discover our mini workshops on demand! Order kits `a la carte and learn new techniques today.
All
on-demand hands-on courses
have a lecture portion, technique demo videos, and clinical tips for success.
Learn at your own pace

Download lecture PDF

Order kits `a la carte

Short video modules allow you to review key steps multiple times
DOT
STUDY CLUB
Premium members get together and chat with Dr. Dennis Hartlieb about all things dentistry.

Members bring questions that come up as they go through the courses. and share upcoming cases to get guidance.
Monthly virtual sessions

Case study & technique review

Treatment planning & case guidance

Course questions answered
Continuing education for dentists, our way.
Live Events
All members get event notifications and reminders monthly. Simply RSVP to receive participation instructions.
Recordings
Live events are recorded and available for one year. We got you covered in case you miss or want to replay any event.
On-Demand
Unlock all on-demand courses immediately after you sign up. Start learning today!
Kits
All kits are available `a la carte. Members only purchase kits they want on the
hands-on kits page.
Dr. Sofya Kats
I love the DOT platform for three reasons: 1. Easy to understand and follow 2. Super inexpensive compared to in person hands-on courses. 3. Great feedback from the instructor! Amazing value for the investment!
Frequently Asked Questions

Two-day Live Workshops included

THE ULTIMATE 6 TOOTH VENEER COURSE
Master the skills needed to confidently treat the 6 tooth composite veneer case and meet your patient's needs with flawless composite veneers.
14 CE CREDITS
EXQUISITE PORCELAIN VENEERS
In this live course, you will learn preparation, impression, and provisionalization techniques to create exquisite porcelain veneers with maximum functionality.
14 CE CREDITS
CONSERVATIVE TOOTH REPLACEMNT
In this two-day hands-on workshop, we will review and practice two restorative treatment options to replace the missing anterior tooth.
14 CE CREDITS
CPR FOR THE WORN DENTITION
Learn how to treat dental erosion and wear, protect the teeth, and open vertical dimension with our CPR for the Worn Dentition two-day live dental CE course.
14 CE CREDITS
On-Demand Hands-On courses included

On-Demand Hands-on Courses (lecture and technique demonstration videos).

Composite Courses

Composite Veneer


Class I


Class II


Simple Class IV


Advanced Class IV


Class V


Masking the Dark Tooth

Specialization Courses

Porcelain Veneer Preparation

Bicuspid Veneer & V-Onlay Preparation

The Smile Design & Smile Preview

The Esthetic Post & Core


The Airway in the Dental Practice


Digital Dental Photography

How much are the course kits?

Kits are sold `a la carte. You decide which kits to purchase. Prices start at $250 for live workshops and $50 for on-demand hands-on courses.
What if I have questions as I am watching the courses?

The live courses are very interactive and you can ask your questions anytime. Each on-demand course has a discussion tab where you can ask any questions as you go. Your question will automatically include the video module you are watching to allow the instructor to answer you with precision.
There are no pesky contracts and no commitments. You can easily cancel your account online in two clicks and your membership won't renew at the end of the year. There are no cancellation fees – start or stop your account anytime.
Dental Online Training
Nationally Approved PACE Program Provider for FAGD/MAGD credit. Approval does not imply acceptance by any regulatory authority or AGD endorsement. 10/1/2021 to 9/30/2024. Provider ID# 398961
I love the step-by-step videos. Dr. Hartlieb makes everything so easy to understand!
— Dr. Alisun Kovach
I feel that I can implement the techniques immediately.
— Dr. Naresh Hirani
I really enjoy the technique demonstration that I can rewind and review as needed.
— Dr. Rachel Erickson
Mini Courses
Watch technique tips for the restorative dentist.
Webinars
Replay all past webinars hosted by DOT.
Blog
Review step-by-step protocols and guides for the restorative dentist.
Podcast
Listen to interview with leaders in dentistry to inspire and help you run your dental practice.
Our mission is Better Dentistry
Dental Online Training is committed to creating and continuously improving virtual training, mentorship, and hands-on practice that meets the demand of dentists that love learning from the comfort of their office.
More to come

We are working to expand our library of courses, workshops, and mentorship opportunities. The Premium Membership is the perfect option for dentists who want to take their dentistry to the next level with the support of Dr. Dennis Hartlieb and the DOT community from the comfort of their own office.

In addition to our information-packed blog posts, Sharecasts (our version of a podcast), and live webinars, there are over 30 courses to learn from and new courses being released regularly. DOT creates virtual training resources to help you become a well-rounded dentist for your patients!
We will continue to add to our library of composite restoration courses

We will build upon our porcelain preparation series

We will launch a 5-part series on occlusion and how to manage the TMD patient with Dr. Jim McKee
If you love to learn and save money, act now and sign up for Dental Online Training's Premium Membership!

TRUSTED BY

Ready to join? Start today!
Two-day LIVE Workshop Schedule

1 year to watch any course if you miss the live event
Virtual Mentorship Sessions

Friday, January 14


Friday, February 18


Friday, March 11


Friday, April 8


Friday, May 6

Friday, June 10

Friday, July 15

Friday, August 12


Friday, September, 16

Friday October 14


Friday November 11


Friday, December 9

In 2022, we are excited to introduce our newest DOT faculty member, Dr. Jim McKee!
Clinical Examination for the TMD patient

MRI review - Understanding the Importance of the TMJ Disc Health

CBCT review - Condylar Bone Changes and the Impact on Occlusion

Occlusal Splint Therapy for the TMD Patient

Equilibration Techniques for Occlusal Success and Joint Stability

2022 Courses by Dr. Dennis Hartlieb

Peg Lateral Restoration

Diastema Closure

Side-by-side Class II Restoration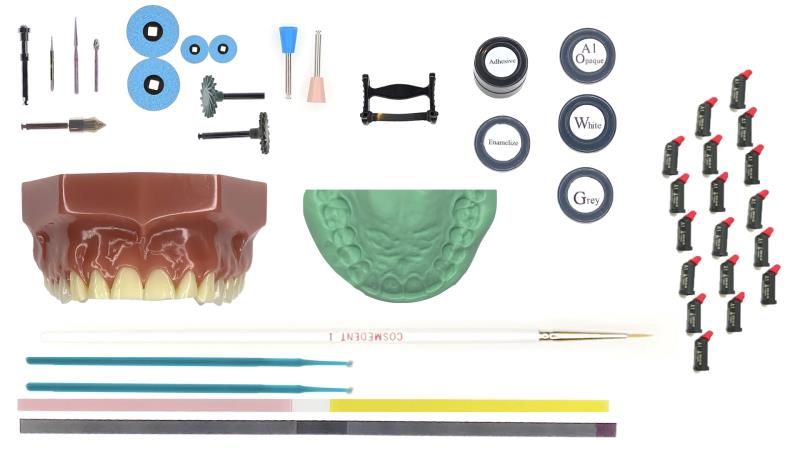 THE ULTIMATE 6 TOOTH COMPOSITE VENEER COURSE KIT
Premium members get a free pass to the workshop and may purchase the course kit to follow along with the live technique demo.
$595 (value)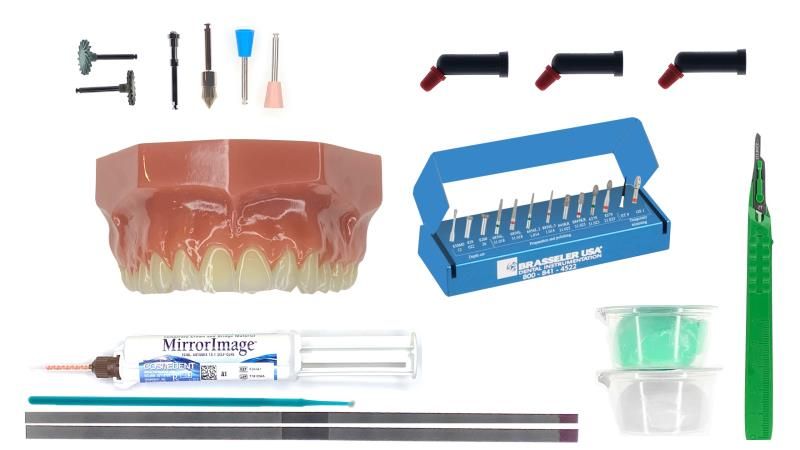 PURCHASE THE HANDS-ON KIT
EXQUISITE PORCELAIN VENEERS
$495
Become a Premium Member to purchase this hands-on kit.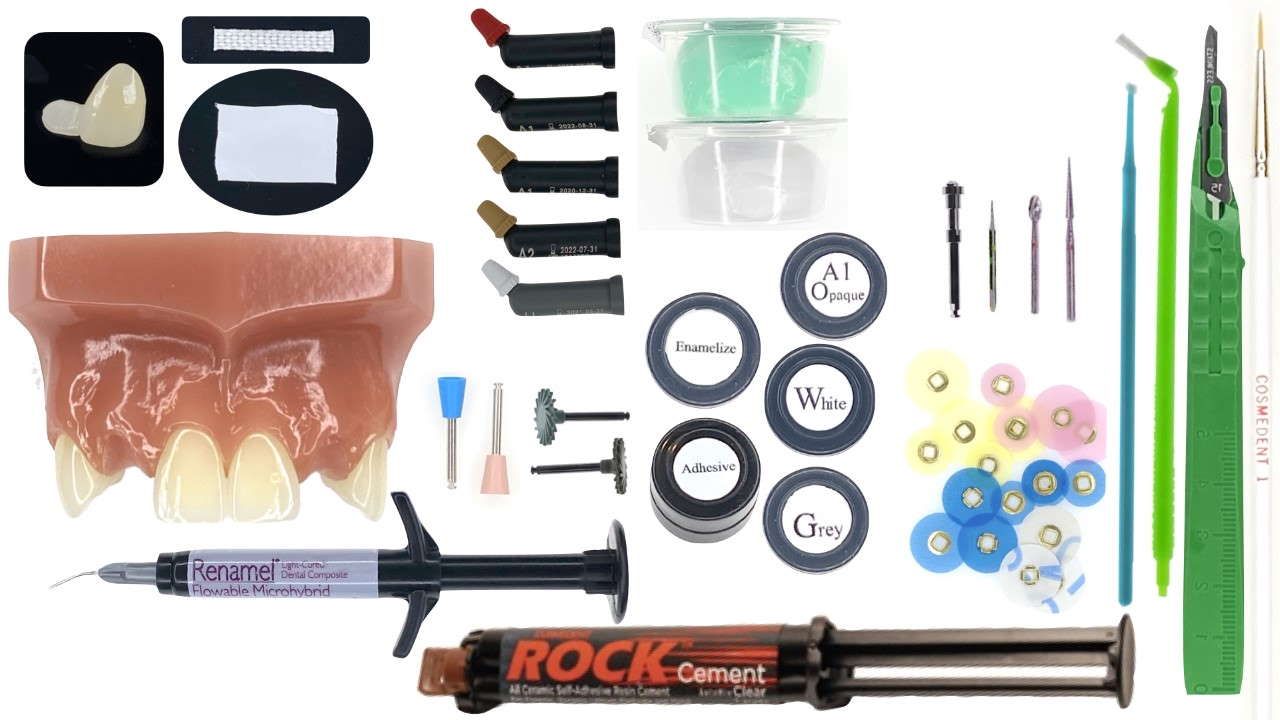 Conservative Tooth Replacement in the Esthetic Zone
Get a free course kit to follow along with the live technique demo.
$495 Value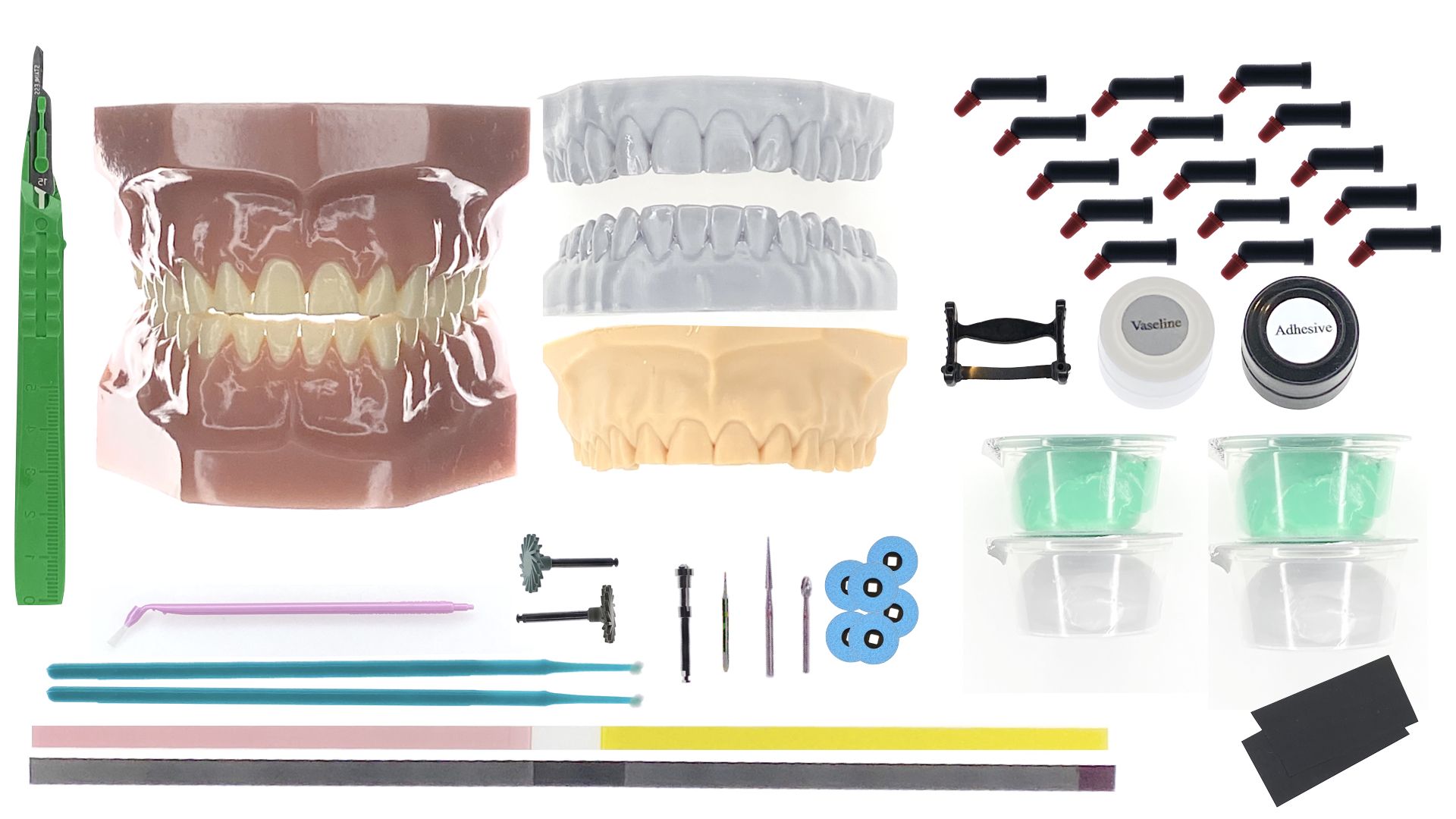 CPR FOR THE WORN DENTITION
Premium members get a free pass to the workshop and may purchase the course kit to follow along with the live technique demo.
$495