CPR for the
Worn Dentition
LIVE
VIRTUAL WORKSHOP - 12 CEU
AGD SUBJECT CODES: 180, 250, 610, 780
$1,495 (matErials included)
Learn how to treat dental erosion and wear, protect the teeth, and open vertical dimension.
Presented by Dr. Dennis Hartlieb
The Workshop Begins in...
CPR for the Worn Dentition
Management of the patient with the worn dentition is a challenge many restorative dentists face within their practices.
The etiology of the wear appears to be multi-factorial, and the occurrence of wear cases seems to be increasing,
both in severity and in the number of patients presenting with these issues.
The traditional strategy of utilizing a pre-operative wax-up, and going directly to preparation of the teeth for definitive restorations, creates a situation where the dentist is not able to test the planned occlusal and esthetic changes until after tooth preparation is completed.
Unfortunately, patients may find it difficult to accept the changes in tooth length, form, and contour, which can lead to patient dissatisfaction and restorative failure.
During this LIVE hands-on workshop, we will review the
u
tilization of direct resin bonding in a non-preparation, reversible technique to create prototype restorations in worn dentition and smile transformation cases
. The direct bonded prototype restorations allow the dentist to work out esthetic, occlusal, functional, and phonetic issues with the patient, before committing to definitive restorations.
The philosophy of Concept, to Prototype, to Restoration allows for a safe, reversible opportunity for the restorative dentist to treat complex patients.
Why attend this virtual workshop?
Everything You Need to Treat Patients With Worn Dentition
You will (1) learn how to identify the etiology of the disease, (2) develop strategies to
safely rebuild your patient's smile and open VDO (if necessary)
, (3) discover tips to consider when creating beautiful smiles, and (4) review an algorithm for transitioning patients from prototype bonding to definitive therapy.
no-preparation, reversible technique
CPR Creates Predictability for Dentists and Patients
Learn the importance of reversibility in complex treatment. The CPR philosophy permits the dentist and patient to work out esthetic, occlusal, functional, or phonetic issues before the teeth are irreversibly prepared.
HANDS-ON PRACTICE
Follow Along in Your Own Dental Office
Half of this course is hands-on (materials included)! The virtual workshop is based on
utilizing composite bonding in a 'non-preparation' technique to treat the worn dentition
. From a diagnostic wax-up, you will utilize a combination of a PVS putty matrix and free-hand bonding to create the proper tooth form.
You will learn an efficient and predictable technique to support the increase in vertical dimension
.
25 On-Demand Courses Free for 30 days
By registering, you will receive access to all session content, plus a complimentary 30 day membership to
all DOT on-demand courses
from Dr. Dennis Hartlieb (25 courses). Each course is designed for you to master Composite Restorations, Porcelain Preps, Implant Provisionals, and more.
SMALL GROUP VIRTUAL MENTORSHIP
Mentorship Session Post Course Completion
On February 26, you will have the chance to meet with Dr. Hartlieb in a small group mentorship session. Bring case photos and let Dr. Hartlieb coach you on your specific case needs.
Get the feedback you need to confidently apply what you will learn and transfer them immediately into your day-to-day practice.
The Workshop Begins in...
Meet the instructor
Dennis Hartlieb, DDS, AAACD
Dr. Dennis Hartlieb is an active member in the American Academy of Cosmetic Dentistry where he's both an Accredited Member and Examiner for Accreditation. Dr. Hartlieb is the former President of the Chicago Academy of Interdisciplinary Dentofacial Therapy, and a member of the prestigious American Academy of Restorative Dentistry.
You will have 30 days to re-watch
the course in case you miss the live event.
9:00 AM Lecture

Erosion and wear – the why and the how

Adding length to teeth – when is it safe

Opening vertical dimension to compensate for lost tooth structure – where to begin

Records visit and key points you need to understand before you start

The smile – the 7 strategic points to consider when evaluating the smile

Anterior tooth shape, morphology

Clinical case review

12:00 PM Lunch Break

12:45 PM Hands-on

Upper Putty matrix construction

Build lingual incisal wall with putty matrix #6 - #11/ Upper anteriors

Full contour build-up #6, #7, #8, #9, #10, #11, shape and polish/ Upper anteriors

4:00 PM End of day 1
9:00 AM Lecture

Who – which patients are candidates

Why – explaining to patients the value of the prototype

How – step-by-step techniques to maximize predictability, efficiency and success

Getting to Yes: conversations with patients about esthetic and reconstructive dentistry

The 'Smile Preview' – techniques to show the possibilities

10:30 AM Hands-on

Lower Putty matrix construction

Build lingual incisal wall with putty matrix #22 - #27 / lower anteriors

Build-up #22 #23, #24, #25, #26, #27, shape and polish / lower anteriors

Build-up lower occlusal posteriors

Demonstration of Smile Preview

1:30 PM End of day 2
9:00 AM Mentorship Session

Small group mentorship

Bring case photos and let Dr. Hartlieb coach you

Get the feedback you need to confidently apply what you will learn and transfer them immediately into your day-to-day practice
The Workshop Begins in...
presented by dental online training
Our mission is Better Dentistry
Dental Online Training is committed to creating and continuously improving effective learning methods to dentists on online educational needs. We are dedicated in promoting online knowledge and hands-on practice that meets the demand of dental professionals that love learning.
Our partnerships
To offer top quality training, we believe it's key
to partner some of the best dental companies in dentisry.


*Materials for this course were provided at special pricing by Cosmedent and Brasseler.
Dr. Hartlieb is an incredible educator and the Dental Online Training website is tremendous! The course content that is provided can help ANYONE from a new dental graduate to a veteran of the field. The way the content is organized allows it to be done at your pace and around your busy schedule, and the production value is as good as any dental education out there. I would recommend ALL of the courses on the website, especially considering the value!

Dr. Jason Genta
The Workshop Begins in...
Questions? contact dot@dothandson.com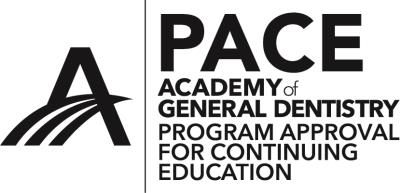 Dental Online Training
Nationally Approved PACE Program Provider for FAGD/MAGD credit. Approval does not imply acceptance by any regulatory authority or AGD endorsement. 10/1/2020 to 9/30/2021. Provider ID# 398961
Frequently asked questions
Can I watch the course after the live event?
Yes. You will have 30 days to re-watch the course.
What's the cancellation policy?
You might cancel your registration and send your kit back for a full refund until February 1, 2021 (4 days before the course starts).
Do you ship kits internationally?
Yes. We can ship the hands-on kit anywhere in the world. Note that some of the products included in the kit might be regulated by your country's customs. Dental Online Training is not responsible for any additional fees or if your kit is returned to us.
Will handouts be available?
Yes. You will get a handout with every slide presented in the course. You will also get a list of materials and a step-by-step technique guide.
Two-day LIVE Workshop Schedule

Conservative Tooth Replacement in the Esthetic Zone
30 days to watch any course if you miss the live event
cpr FOR THE WORN DENTITION

DEC. 08/09 FULL MOUTH PORCELAIN PREP