The Airway Patient in your Dental Practice
HANDS-ON COURSE ON DEMAND
DR. KATHY FRENCH
Course Summary
Obstructive sleep apnea (OSA) causes a variety of airway problems that can create dental treatment challenges for you and your patients. Many patients with airway breathing disorders, commonly referred to as sleep apnea, will present with aggressive wear and erosion, and premature failure of their teeth and dentistry, secondary to their airway issues. We believe that by expanding your knowledge on how the airway affects your patients, and their teeth, you will have greater success treating these patients that come into your office every day.

In this introductory airway course, Dr. Kathy French dives into how airway issues differ between patients, what causes sleep apnea, and how variations of OSA affect dental treatment options.

After taking this course you will understand why dentists are often the first line of screening for OSA, and how you can use medical history, physical characteristics of your patients, and their oral anatomy to screen patients for obstructive sleep apnea. High resolution pulse oximetry is also reviewed as a screening tool, as well as tips to consider when selecting mandibular advancement appliances to treat your patients for obstructive sleep apnea. .
Objectives
Learn what causes obstructive sleep apnea and how different airway issues result in different treatment options.

Understand why dentists are the first in line to screen for sleep apnea and how to use medical history, physical characteristics, and the oral anatomy to screen patients for OSA.

Discover what tools are used in dentistry to screen patients for OSA and the two most common forms of sleep apnea treatment.
Experience online hands-on training on demand
Step 1
Hands-on kit coming soon!
FIRST TIME USER?
Watch these videos first
How to navigate our courses
Step 3
CLICK ON ANY MODULE TO START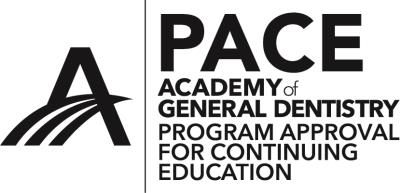 Dental Online Training
Nationally Approved PACE Program Provider for FAGD/MAGD credit. Approval does not imply acceptance by any regulatory authority or AGD endorsement. 10/1/2021 to 9/30/2024. Provider ID# 398961
Meet the instructor
Kathy French, DDS
Dr. Kathy French attended dental school at the University of Michigan.
She has practiced dentistry for the past 30 years in Itasca, IL. She has completed more than five times the required number of continuing education courses annually, concentrating on restorative and cosmetic dentistry. As an instructor at the Pankey Institute, she enjoys giving back to the organization that helped define and distinguish her career.
Start your journey to become a better cosmetic dentist.
Two-day LIVE Workshop Schedule

Conservative Tooth Replacement in the Esthetic Zone
30 days to watch any course if you miss the live event
cpr FOR THE WORN DENTITION

DEC. 08/09 FULL MOUTH PORCELAIN PREP