free webinar
How to move from insurance dependency and provide more fee-for-service dentistry
Dr. Paul Homoly and Dr. Dennis Hartlieb

1 CE credit - AGD Codes: 550, 770
Almost every practice can build a significant fee-for-service component regardless of where a practice is today. Each practice must make varying choices and take the appropriate amount of time to achieve its ideal balance of fee-for-service and dental insurance.

In this 1-hour webcast, Dr. Paul Homoly and Dr. Dennis Hartlieb will reveal their way of presenting cases in a manner where patients elect to accept complete care despite their PPO limitations.


Providing more fee-for-service dentistry has three key ingredients that are not taught in dental school:
The New Patient Conversation - Discover why patients want dental care and how it must fit into their lives
The Post-examination Conversation - Discover patients' readiness for complete care
The Case Conversation - How to offer treatment to your patients that will influence them to optimal care.
As the insurance industry tightens its requirements, it is the elective services you provide that can keep your practice strong. Elective services can significantly boost your practice`s annual gross revenue and enable you to do the dentistry you enjoy most
Dr. Paul Homoly, CSP
Homoly Communications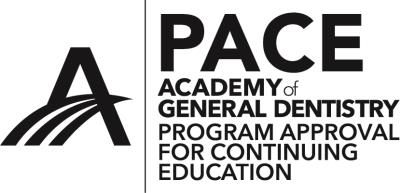 Dental Online Training
Nationally Approved PACE Program Provider for FAGD/MAGD credit. Approval does not imply acceptance by any regulatory authority or AGD endorsement. 10/1/2021 to 9/30/2024. Provider ID# 398961
Dr. Paul Homoly, CSP
Founder of Homoly Communications
About the presenter
Dr. Paul Homoly, CSP, is president of
Homoly Communications
.
Paul's focus is leadership communications through which he guides healthcare and business professionals to enjoy the work they love and be abundantly compensated. His belief is when professionals thrive, patients and clients are best served, team members engage with their work, and their profession is protected and advanced. Dr. Paul Homoly's principles and processes contribute to dental and non-dentist professionals' success, resulting in the rewards they've earned and deserve.
Two-day LIVE Workshop Schedule

Conservative Tooth Replacement in the Esthetic Zone
30 days to watch any course if you miss the live event
cpr FOR THE WORN DENTITION

DEC. 08/09 FULL MOUTH PORCELAIN PREP