Masking the Dark Tooth with Direct Resin
HANDS-ON COURSE ON DEMAND
DR. DENNIS HARTLIEB
Course Summary
Blocking out the dark tooth in a conservative technique is challenging. With over 50 video modules between the lecture and hands-on, this course will be transformative for your practice.
Science-based Lecture

Technique demonstration

PDF Handout

3 CE hours

Hands-on kit

Practice alongside Dr. Dennis Hartlieb for only $110
Learn the science
Research-based lecture will provide you with in-depth knowledge and insider tips on masking dark dentition with composite resin.
Understand the steps
Step-by-step video demonstrations of proper technique (recorded through a microscope) make it easy to follow along.
Practice alongside Dr. Dennis Hartlieb at your own pace for only $110.
Learn all the steps from opaquing to layering and shaping techniques, and then review finishing and polishing procedures.
Within a few hours, you'll gain the knowledge and skills needed to handle these difficult cases with ease.
DR. DENNIS HARTLIEB
Experience online hands-on training on demand
Lesson series
How-to's
How to navigate our courses
Step 3
CLICK ON ANY MODULE TO START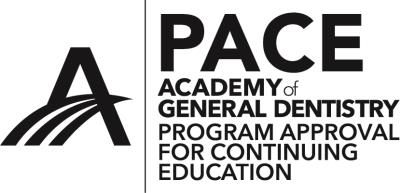 Dental Online Training
Nationally Approved PACE Program Provider for FAGD/MAGD credit. Approval does not imply acceptance by any regulatory authority or AGD endorsement. 10/1/2021 to 9/30/2024. Provider ID# 398961
Masking the Dark Tooth with Direct Resin
Meet the instructor
Dennis Hartlieb, DDS, AAACD
Dr. Dennis Hartlieb is an active member in the American Academy of Cosmetic Dentistry where he's both an Accredited Member and Examiner for Accreditation. Dr. Hartlieb is the President of the Chicago Academy of Interdisciplinary Dentofacial Therapy, and a member of the prestigious American Academy of Restorative Dentistry.
Start your journey to become a better cosmetic dentist.
Two-day LIVE Workshop Schedule

Conservative Tooth Replacement in the Esthetic Zone
30 days to watch any course if you miss the live event
cpr FOR THE WORN DENTITION

DEC. 08/09 FULL MOUTH PORCELAIN PREP