Class IV Composite Restoration – Polychromatic Approach
HANDS-ON COURSE ON DEMAND
DR. DENNIS HARTLIEB
Course Summary
In this online workshop, Dr. Dennis Hartlieb will guide you through his technique to predictably recreate lost tooth structure and build restorations that blend with the adjacent teeth. Get hands-on training in the comfort of your own office. 
Science-based Lecture

Technique demonstration

PDF Handout

3 CE hours

Hands-on kit  

 

Practice alongside Dr. Dennis Hartlieb for only $150
Learn the science
Dr. Dennis Hartlieb discusses material selection, bevel design, etching technique and layering protocols to help you achieve invisible restorations.
Understand the steps
Learn to use opaquers and tints. Watch composite placement, sculpting and polishing techniques to create beautiful restorations.
Practice alongside Dr. Dennis Hartlieb at your own pace for only $150.
Separate yourself from the competition with beautiful class IV restorations.
Learn how to layer composites to create durable class IV restorations that mimic nature.
DR. DENNIS HARTLIEB
Experience online hands-on training on demand
Step 2
Download lecture slides
Want to take notes and have something for your records?
FIRST TIME USER?
Watch these videos first
How to navigate our courses
Step 3
CLICK ON ANY MODULE TO START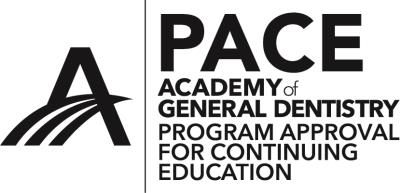 Dental Online Training
Nationally Approved PACE Program Provider for FAGD/MAGD credit. Approval does not imply acceptance by any regulatory authority or AGD endorsement. 10/1/2020 to 9/30/2021. Provider ID# 398961
Class IV Composite Restoration – Polychromatic Approach
Meet the instructor
Dennis Hartlieb, DDS, AAACD
Dr. Dennis Hartlieb is an active member in the American Academy of Cosmetic Dentistry where he's both an Accredited Member and Examiner for Accreditation. Dr. Hartlieb is the President of the Chicago Academy of Interdisciplinary Dentofacial Therapy, and a member of the prestigious American Academy of Restorative Dentistry. 
Start your journey to become a better cosmetic dentist.