Lesson series
Top 10 Mistakes Young Dentists Make
Case acceptance skills for the new dentist

In today's Sharecast we center on many of the mistakes that the young dentist makes when discussing treatment with their patients. Before reviewing these common mistakes, Paul and Dennis discuss many topics, including the difference between 'Standard of Care' – all the clinical techniques that we learned in dental school, versus 'Standard of Caring'. Standard of Caring is the internal feeling that the patient experiences when they have a feeling of being well cared for by their provider.
This experience is not related to customer service or comfort amenities like birthday cards, headphones or a blanket (although these external experiences are important as well). Standard of Caring is the inner experience the patient has as they are reflecting on their visit. Does the patient feel overwhelmed and suspicious, or do they feel peaceful and confident?
It is important to recognize that patients can sense the care intentions their providers evoke. In other words, from the patient's perspective, is my provider viewing our visit as a commodity service or as an opportunity to build a relationship with me. The goal is getting the patient to feel like you are going to give them the best possible care, based on their needs and their desires.
In order to give your patients this feeling of connection, you have to become a leader. Leaders make it easy for other people to succeed. This includes your support team and patients. Am I making it easy for my support team to do their best work and am I making it easy for patients to accept my care? Before you can become a leader, it is necessary to be self-aware.
The question becomes, what constitutes self-awareness?
One tool to help a person understand themselves a little better is the Meyers Briggs assessment. You can take it here.
It's a great way to understand how you process different situations in order to understand yourself better.


"Leaders make it easy for someone to be at their best, they feel better about who they are when they're with you." - Dr. Homoly

Ask yourself, "Am I making it easy to allow patients to accept my care? In order to perform the highest level of standard of caring, we first must understand:


Mistake #10
New dentists get sucked into feeling sorry for patients
Dr. Homoly explains:
"In dentistry, if you're overly empathetic, it's something to guard against. You did not cause these problems, and it's not your responsibility to fix them, it's your responsibility to show the patient what the problems are and offer them treatment."


Our role as dentists is to help the patient – we cannot own their problem. We need to help them understand the solutions and treatment options for their dental issues.
Mistake #9
Young dentists are unsure of the treatment plan
It is important to look at a few things when deciding the best treatment plan.
1. Medical history
2. Mental health
3. Budget


After you look at those 3 things, you can carefully decide the optimal care needed. When you are speaking with the patient, always lead them down the road of success while not overwhelming them.
Mistake #8
Giving too many options "we can do this, or we can do this, or we can do THAT"
Dental school teaches the 'Trojan Horse' approach – give the patient all the treatment options available and have them choose. The Trojan Horse technique uses the treatment plan is to discover the patient's budget. This technique can be very confusing for patients because they may not choose the dentistry that is best for them but instead is focusing on costs.
Dr. Homoly explains that before he talks about treatment, he finds out financial budget of his patient. We want to be sensitive to where the patient is in their life. You must always be on the same page and be careful to never overwhelm the patient with too many problems or treatment plans.
Mistake #7
Trying to overcome the patient's objections to fees
Advice for young dentists: talk to patients about the fees
• Quote the fee
• Quote the time and treatment
• Quote the financial relationship


Then ask the patient, "is that comfortable for you?"


As a leader you are responsible for:


1. Giving patients a destination or behavioral outcomes they can expect


2. Talk about the resources that you have available for reach in those destinations. For example, well trained staff, a high level of standard and caring, etc.


3. How do you give patients the confidence to advance in the direction of what you consider is in their best interest. Ex: if they are surprised about the cost, you didn't do a good job preparing them
Mistake #6
When dentists call out 'treatment' rather than 'conditions' during the new patient exam
The problem is that young dentists call out the conditions and treatment at the same time.
There is no empathy or discussion, and so the only thing that the patients hears is "you need." Perhaps, it started in dental school, but never call out the treatment when doing the exam. Presenting treatment needs to be done with a Standard of Caring.
Mistake #5

Dr. Homoly explains that connections are all about nurturing relationships. If the patient doesn't get a sense that they have a relationship with you, then you are immediately starting out on the wrong foot. Dentistry is personal. Patients can sense impatience. One behavioral skill young dentists must learn is to connect with people such a way that they feel it's personal to you too. The way to do that is to be curious, ask more questions, and to tell stories. We must afford the time to establish 'trust'.
Mistake #4
Young dentists give a treatment plan based on what the dentist can afford

A lot of times, dentists come out of school with a lot of debt. Sometimes they are really struggling to make ends meet, so a lot of newer dentists feel overwhelmed with the amount of debt they have. It's not about what the dentist can afford, it's about what the patient values. You might not know what they value, but you know what you can offer. The young dentist needs to avoid the 'scarcity mentality' – that is "if I cannot afford the treatment, then the patient will not be able to afford the treatment recommended".
Mistake #3
Giving a treatment plan based on what the insurance will pay

Many young dentists have problems with giving a treatment plan based on what the insurance will pay. The office manager or someone else with a high level within the office might insist on implementing a rule in which young dentists must look at what the patient's insurance will pay. This is a career de-railer. It is very difficult to get out of this mindset and office system. Again, avoid the scarcity mentality.
Mistake #2
Not discovering your 'Chief Benefit' and 'Chief Fit' issues

Dr. Homoly explains that he always likes to get a feel for why people want their teeth fixed. This is for patients with multiple conditions. For patients with limited treatment, patient education is probably enough. Make a connection, but if the patient just needs a cleaning and some limited treatment, then we are not getting into 'Chief Benefit' and 'Chief Fit' issues. But for patients with more complex treatment, discovering Chief Benefit and Chief Fit issues is a must - what's really important is you get an understanding of why they want their teeth fixed. The conversations we really need to have is why this is so important to them. What is motivating them? These conversations help us understand what the 'benefits' for treatment will be. What is going on in their life? Are they getting married…a new job…? Then we have to understand the 'fit' issues – what is their schedule like? What are their finances? 'Fit issues' need to be understood so that we can help them attain the benefits that they are seeking.
Mistake #1
Not connecting the 'Chief Benefit' with the 'Chief Fit' issues
Discover the 'Fit' and 'Benefit', then connect them together when reviewing the treatment options for the patients. All in all, in order for dentists to avoid these top mistakes early on in their career, use process centered conversations and try to understand why the patient is there, because there is always a reason. Get a sense of what's going on in their life. Most importantly, as a young dentist, always stay curious.
Check out more about Dr. Paul Homoly at his website:
https://paulhomoly.com/
Yours for better dentistry,


Dennis Hartlieb, DDS, AAACD
DOT Founder
Join 3,000+ dentists who get monthly restorative dentistry tips
Join over 10,000+ dentists who get restorative tips bi-weekly!

Check your inbox! We will send you the video in the next few minutes.
Two-day LIVE Workshop Schedule

1 year to watch any course if you miss the live event
Virtual Mentorship Sessions

Friday, January 14


Friday, February 18


Friday, March 11


Friday, April 8


Friday, May 6

Friday, June 10

Friday, July 15

Friday, August 12


Friday, September, 16

Friday October 14


Friday November 11


Friday, December 9

In 2022, we are excited to introduce our newest DOT faculty member, Dr. Jim McKee!
Clinical Examination for the TMD patient

MRI review - Understanding the Importance of the TMJ Disc Health

CBCT review - Condylar Bone Changes and the Impact on Occlusion

Occlusal Splint Therapy for the TMD Patient

Equilibration Techniques for Occlusal Success and Joint Stability

2022 Courses by Dr. Dennis Hartlieb

Peg Lateral Restoration

Diastema Closure

Side-by-side Class II Restoration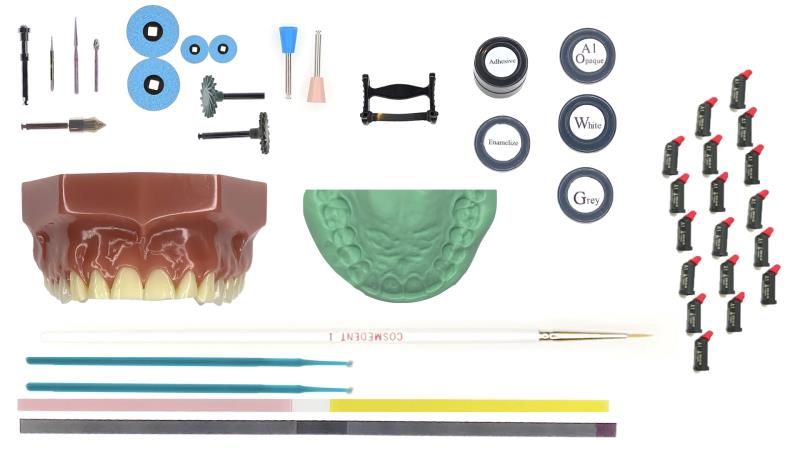 THE ULTIMATE 6 TOOTH COMPOSITE VENEER COURSE KIT
Premium members get a free pass to the workshop and may purchase the course kit to follow along with the live technique demo.
$595 (value)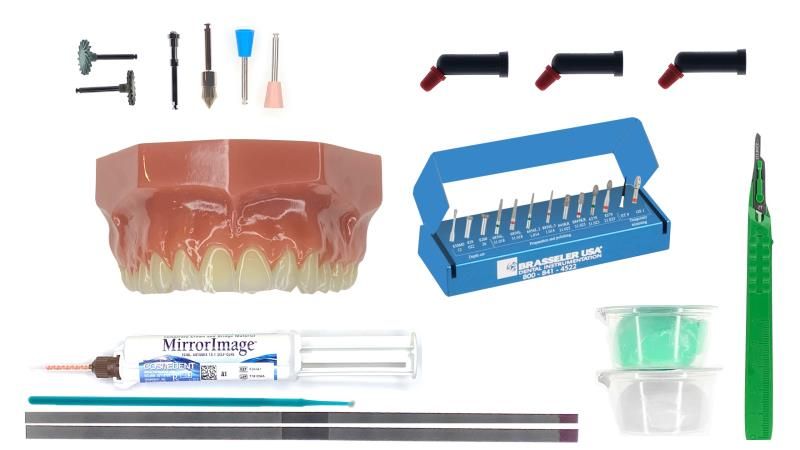 PURCHASE THE HANDS-ON KIT
EXQUISITE PORCELAIN VENEERS
$495
Become a Premium Member to purchase this hands-on kit.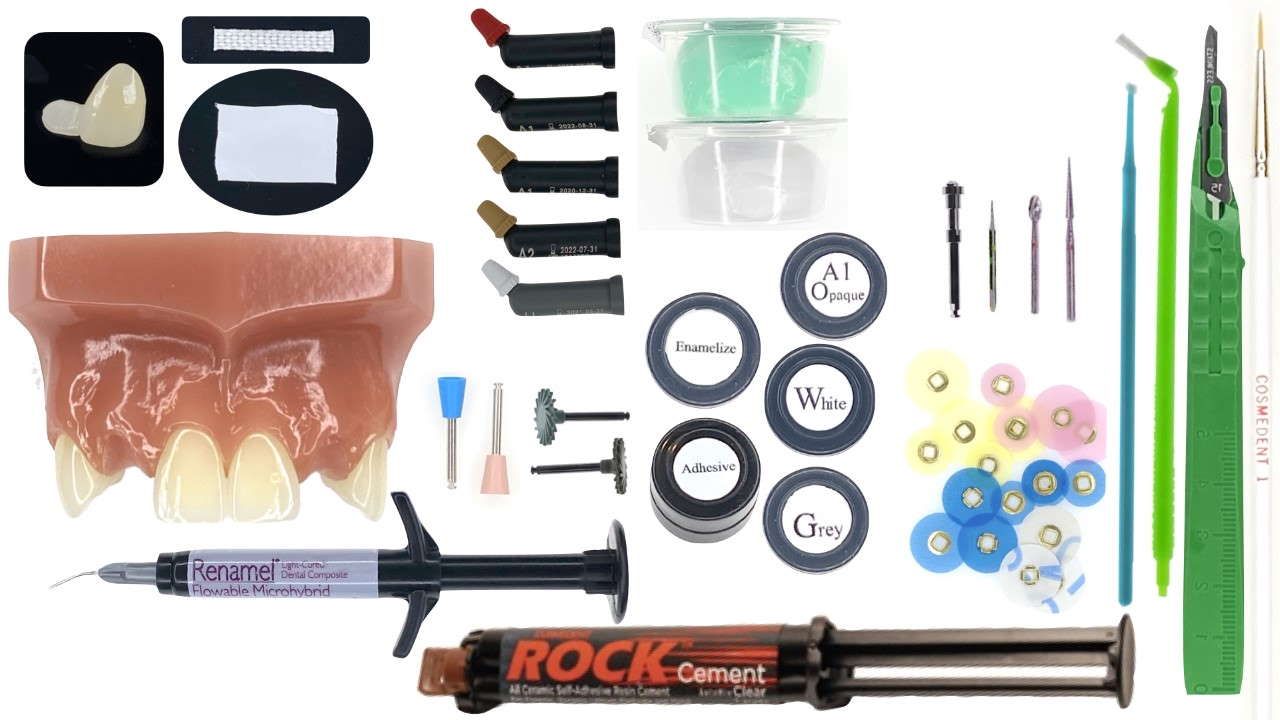 Conservative Tooth Replacement in the Esthetic Zone
Get a free course kit to follow along with the live technique demo.
$495 Value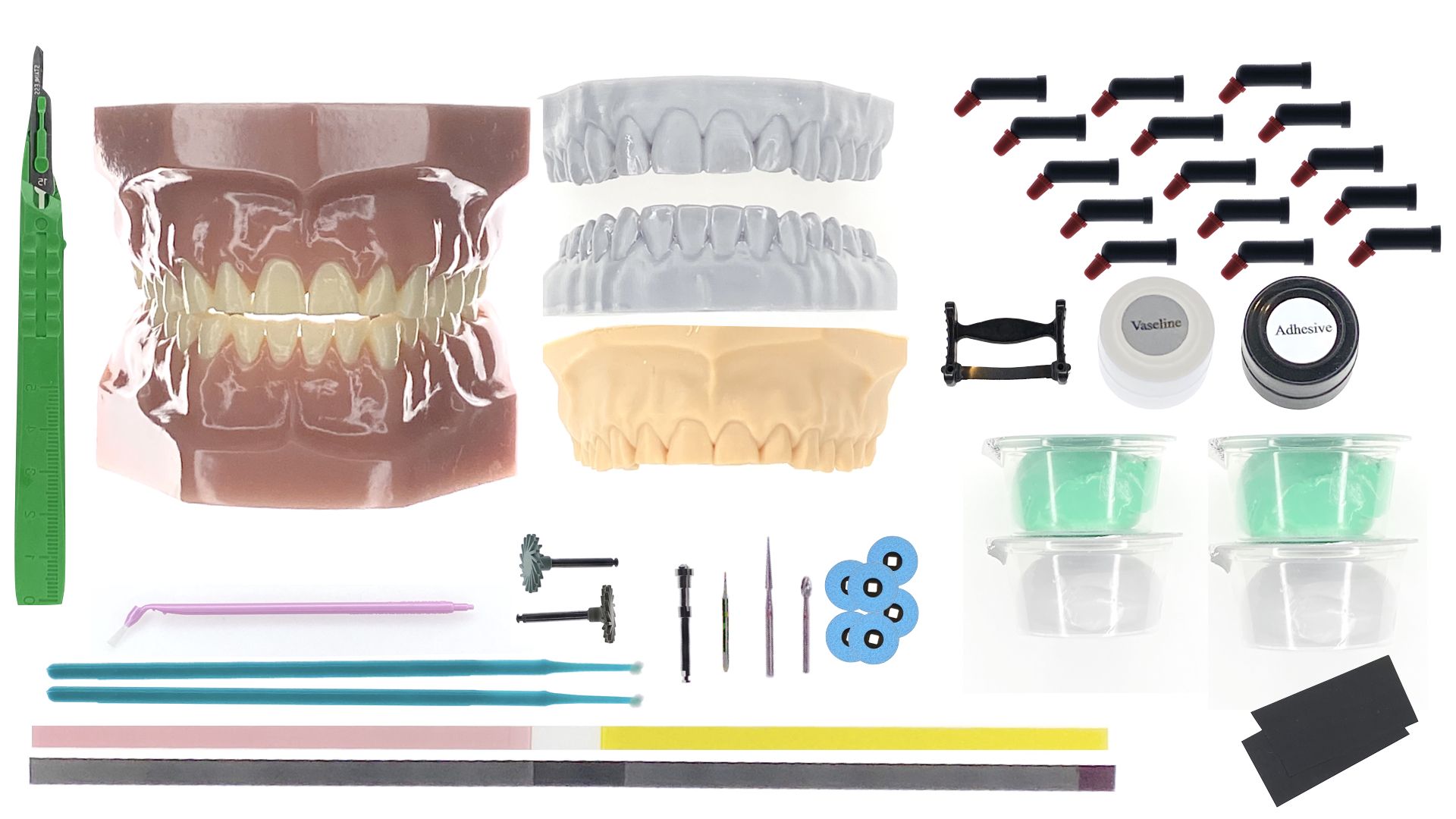 CPR FOR THE WORN DENTITION
Premium members get a free pass to the workshop and may purchase the course kit to follow along with the live technique demo.
$495