Why is continuing education so important? What does the AACD accreditation process look like?
Dr. Hartlieb and Dr. Sesemann talk about finding your continuing education home, about the AACD and what the accreditation process looks like, and about how to strengthen relationships with team members within dental practices.

Dr. Sesemann also shares about his throat cancer journey and how checking lymph nodes during dental exams can help with early diagnosis. Listen in or watch this fascinating interview with Dr. Michael Sesemann.
More about Dr. Michael Sesemann
From
the Nebraska Institute of Comprehensive Dentistry site
:
"Michael R. Sesemann, DDS, FAACD, is a general, cosmetic, comprehensive and restorative dentist who has been in private practice since 1981. He is Nebraska's only AACD Accredited Fellow and is one of 81 dentists worldwide to hold this credential.
"While Dr. Sesemann is recognized industrywide for his range of dental skills, his patients know him for his ability to listen and translate their desires and concerns into smiles that are as functional as they are attractive.


"In addition to operating a full-time dental practice, Dr. Sesemann is involved in many professional endeavors. He was elected as the 2009-10 President of the American Academy of Cosmetic Dentistry, inducted into the select American Academy of Restorative Dentistry, appointed to the faculties of continuing education institutes and placed on the editorial boards of various industry publications. He also has lectured on a national and international basis for more than 20 years.


"Even with these accomplishments, a major source of pride continues to be the dedicated staff that Dr. Sesemann has assembled at NICD in Omaha. Together they work to provide each individual with a positive dental experience that can only be achieved through their shared passion for excellence."
Don't have time to listen right now?
Check Out the Interview Highlights Below
Highlights from the Interview
Check out the videos and text below to learn more about Dr. Michael Sesemann, and be sure to watch the full interview or listen in wherever you like to listen!


Here are a few of the fascinating topics Dennis and Michael discuss in this interview.

Keep reading to learn more about each topic!
Growing Up as the Child of Truck Farmers
The Emergence of PPOs in the 1980s and the Impact on Dentists
Considering Personality Types with Patients and Staff
Accreditation with the AACD
Continuing Education Opportunities
Throat Cancer Diagnosis and Treatment Journey
What Dentists Can Do to Screen Patients
If I had a message for younger dentists out there, it would be that if you can recognize people on your staff or recruit people on your staff that you can convince to change their job into a career, it will benefit you greatly. That's been the secret to our success.
Dr. Michael Sesemann
Growing Up as the Child of Truck Farmers
In the interview, Dr. Sesemann shared with Dr. Hartlieb about what it was like growing up as the son of truck farmers who made their living by working the land.

Michael shares: "It was a lot of manual labor. We put things on the truck and took them up to the shed, washed things out, got them ready to go, tracked them down to the wholesale fruit and vegetable district. And, at times, we did park on a street corner to sell vegetables off the back of our truck."


I started working when I was nine for an hourly wage of a dime an hour. And I'd be crawling in the dirt pulling weeds, and planes would be flying overhead. And I remember thinking, "Wow, there's another whole world out there."
Dr. Michael Sesemann
The Emergence of PPOs and Establishing a Fee for Service Practice
Michael and Dennis talk about what it's like to come from humble backgrounds and to enter the dentistry field and particularly the world of cosmetic dentistry. They also discuss how dentistry changed with the emergence of PPOs and what that meant for dentists at the time.
Michael shares: "Our big insurance company in town was Mutual of Omaha. And they told us dentists that yes, they were going to be a PPO and that yes, you better sign on to join. And yes, you would get 20% 30% less of your profit margin, and you'd be happy about it.


"So I went to an emergency dental meeting, and there were about five dentists that spoke at that meeting, and there were fire and brimstone speeches saying, 'Hell no! We're not going to do this.' And I thought, I'm from an independent mindset as well, and heck, no, I'm not going to do that.

"And then the day came where the list was published in the paper. And I recognized very early that my name, and those of the five dentists that spoke, were the only ones not on the list. And then I realized that the five dentists who spoke were either retired or going to retire, and that I was the only young person who wasn't on the list. And I thought, 'Oh, my God, I just killed my career! And I haven't even started yet!' And sure enough, calls started coming in transfer records and such.


"But we survived it."

See the clip below to hear more about Michael's perspective on running a fee for service practice.
Running a Fee for Service Practice
Dr. Sesemann shares about managing the emotional aspects of charging fee for service rates that make it possible to do cosmetic dentistry and to take care of staff members and the continuing education needs of the dental team.
The Importance of Personality Types with Patients and Staff
Dr. Sesemann talks about
the DiSC Profile Assessment
and the different personality types that can be identified through it. Michael and Dennis discuss how considering personality types can really shape the way we treat patients and how we work together as a staff team.
Dr. Hartlieb mentions a previous Sharecast guest who focuses on this aspect of our dental practices, Geri Gottlieb of
GG Practice Consulting and Development
. Geri shares about the DiSC assessment as well as many other aspects of core values and office culture that can affect your practice. You can check out the two episodes with Geri
here
and
here
or wherever you like to listen to podcasts.
Watch below to see Dr. Sesemann share his thoughts about this powerful aspect of team building and customer service.
The Power of Considering Personalities
Listen in to hear Dr. Sesemann share about the power of considering personalities when it comes to serving patients and building a strong, cohesive team in your dental office.
Accreditation with the AACD
Dr. Hartlieb and Dr. Sesemann share details about the AACD accreditation process.

Dennis outlines exactly what the accreditation process includes, and Michael shares about what that journey can look like for dentists. Dennis also talks about his own accreditation journey and how he went from skepticism to admiration for the process and its value.
The Hills and Valleys of AACD Accreditation
In the interview, Dr. Sesemann and Dr. Hartlieb explain the AACD accreditation process in detail. In this clip, Michael shares about the emotional aspects of the accreditation journey.
Continuing Education Opportunities
Dr. Sesemann and Dr. Hartlieb share about their own continuing education journeys and talk about how important it is to invest time, energy, and resources into meaningful continuing education.

Michael shares, "And whether it's the Kois Center, whether it's Spear, whether it's Dawson, whether it's Pankey, you've got to find your [CE] home, and that place that feels right for you.

"And you've got to up the amount of money you spend on CE; you've got to up your commitment to time with what you're going to spend on CE. And you've got to go to somewhere where they have a comprehensive curriculum, where everything's tied into place. There comes a time when catching a day seminar in your hometown isn't going to do it."

You have got to find your continuing education home.
Dr. Michael Sesemann
Finding Your Continuing Education Home
In this clip, Dr. Sesemann shares about how he realized that the Kois Center was going to be his CE home, and he encourages dentists to find their own CE home to better their dental practice.
Throat Cancer Diagnosis and Journey
Michael shares about his throat cancer journey that first began in 2018. He talks about how he first discovered it, why there was a delay in the diagnosis, and what the treatment plan looked like for him.

Dr. Sesemann shares openly and honestly about how treatment can affect employment and life, and he talks about why he ultimately decided to go through with radiation but not with chemotherapy.

About the diagnosis, Michael shares his experience:

"I was told I had an appointment at 7am on Monday morning, and to be there, because the staff was being called in early, and they wouldn't like it if they were stood up. So I showed up at 7am. It's a very simple test. If you've got a swollen lymph node, it's a fine needle biopsy; you don't even feel it. They get some cells and put them on a slide.

"And I forgot about it went back to work. Tuesday night phone rings, and it's Dr. Ogren. And he says, 'Michael, I've got to tell you that it's squamous cell carcinoma.'

"And I got goosebumps.

"Anybody that's received that type of phone call knows its gravity. And so denial was all over with and it was time to learn about the disease. And to go ahead and treat it. And so Dr. Ogren pointed me in a good direction."



What Dentists Can Do to Screen Patients
Michael and Dennis talk about HPV cancers and what we can do today to help get young people vaccinated to prevent them.

Most importantly for parents to know, it's imperative to vaccinate children against HPV. The best age at which to do that, according to Dr. Sesemann, is around 11 or 12 years old.

Additionally, Michael shares about how he checks patients with a lymph node screening when he does standard oral exams. He shares, "It takes about 40 to 45 seconds. Have we found people? Yes. Am I teaching lymph node exams to people, and they've told me they've found patients in their practice? The answer is yes, including John Kois.

"When we did the lecture up there, Scott Edson and I -- Scott is a cancer survivor faculty member down in North Carolina -- we did the talk at the Kois center. After that talk, there were a dozen people diagnosed shortly after the symposium.

"So do your lymph node exams... on yourselves, on your family, on your patients.

"And yes, you can get through it.

"I'm getting better every day."

Be sure to watch the clip below to see how Dr. Sesemann does the screening.
A Simple Check to Screen Patients for Cancer
In this clip, Dr. Sesemann demonstrates what he does during oral exams to check patients' lymph nodes. This simple check takes less than a minute and can help people get a diagnosis and get the treatment they need.


Dennis Hartlieb, DDS, AAACD
DOT Founder
Join 3,000+ dentists who get monthly restorative dentistry tips
Join over 10,000+ dentists who get restorative tips bi-weekly!

Check your inbox! We will send you the video in the next few minutes.
Two-day LIVE Workshop Schedule

1 year to watch any course if you miss the live event
Virtual Mentorship Sessions

Friday, January 14


Friday, February 18


Friday, March 11


Friday, April 8


Friday, May 6

Friday, June 10

Friday, July 15

Friday, August 12


Friday, September, 16

Friday October 14


Friday November 11


Friday, December 9

In 2022, we are excited to introduce our newest DOT faculty member, Dr. Jim McKee!
Clinical Examination for the TMD patient

MRI review - Understanding the Importance of the TMJ Disc Health

CBCT review - Condylar Bone Changes and the Impact on Occlusion

Occlusal Splint Therapy for the TMD Patient

Equilibration Techniques for Occlusal Success and Joint Stability

2022 Courses by Dr. Dennis Hartlieb

Peg Lateral Restoration

Diastema Closure

Side-by-side Class II Restoration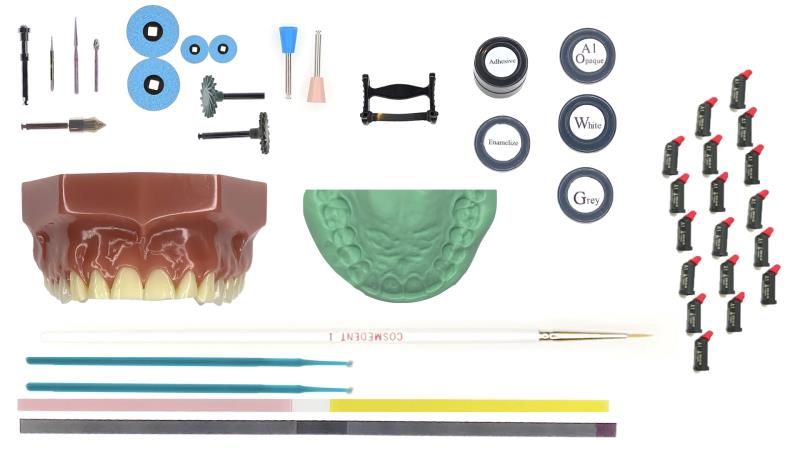 THE ULTIMATE 6 TOOTH COMPOSITE VENEER COURSE KIT
Premium members get a free pass to the workshop and may purchase the course kit to follow along with the live technique demo.
$595 (value)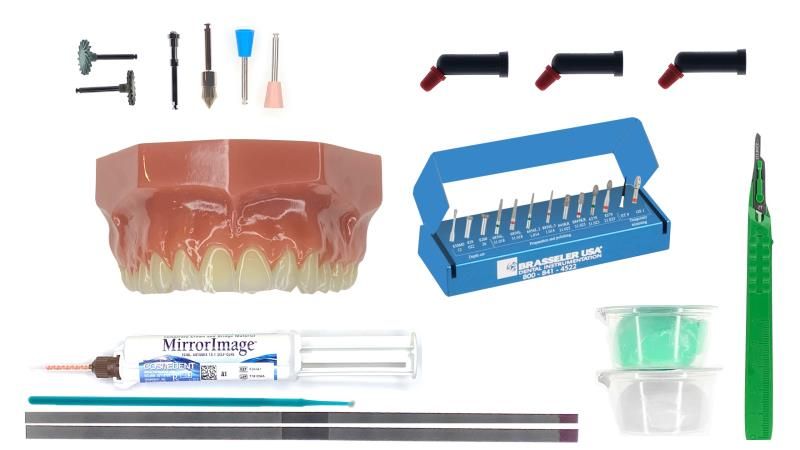 PURCHASE THE HANDS-ON KIT
EXQUISITE PORCELAIN VENEERS
$495
Become a Premium Member to purchase this hands-on kit.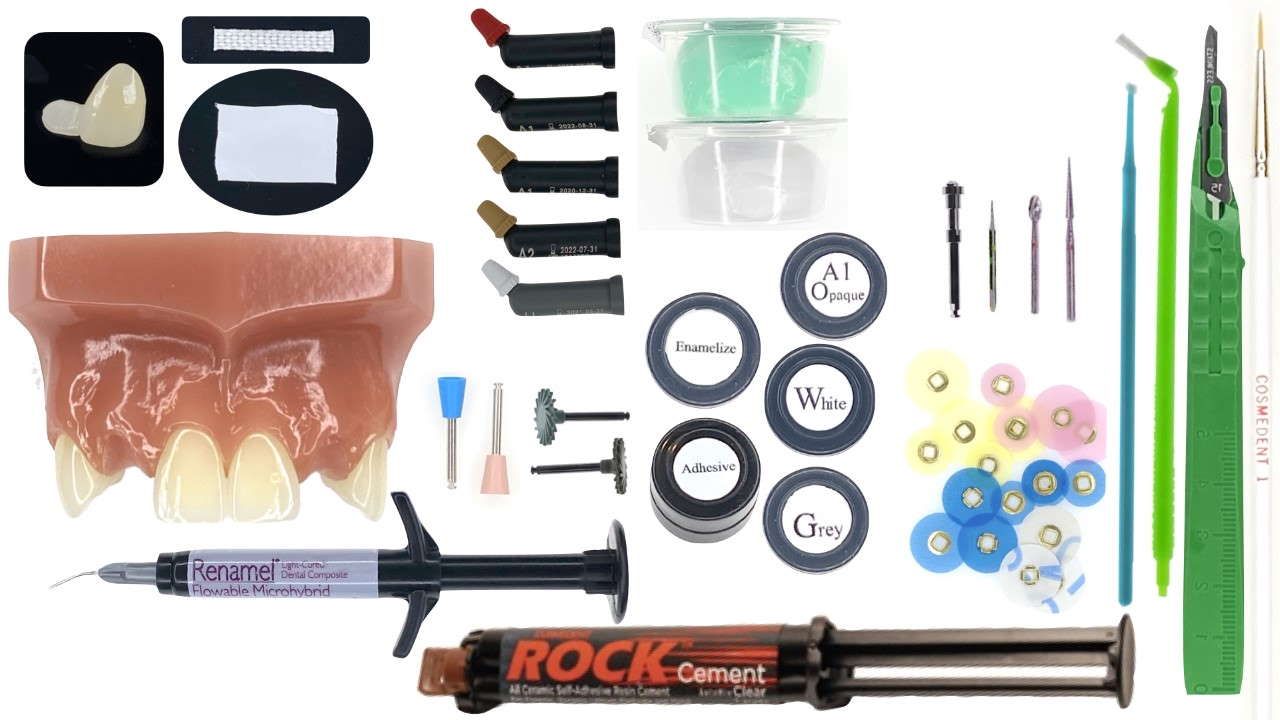 Conservative Tooth Replacement in the Esthetic Zone
Get a free course kit to follow along with the live technique demo.
$495 Value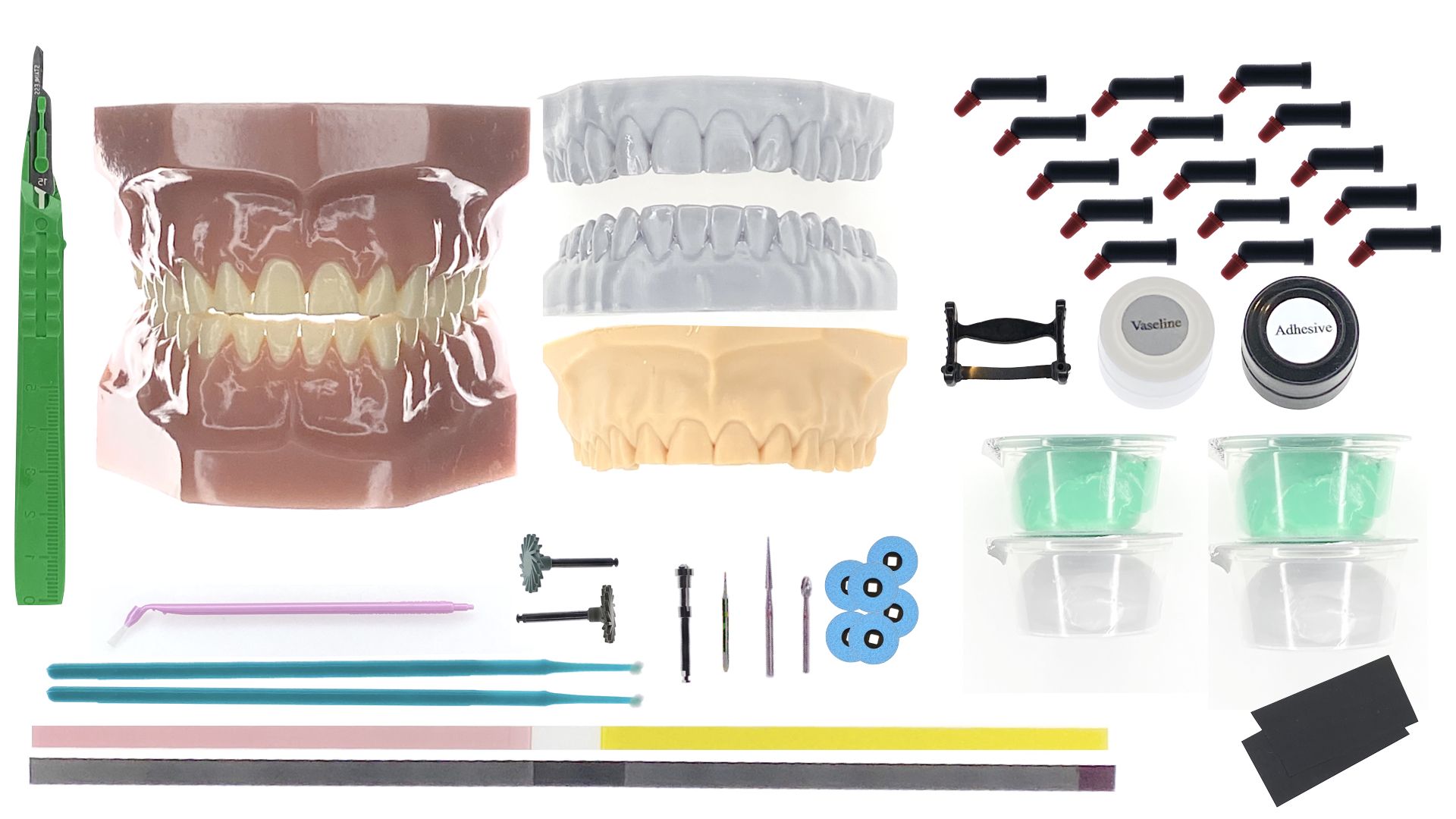 CPR FOR THE WORN DENTITION
Premium members get a free pass to the workshop and may purchase the course kit to follow along with the live technique demo.
$495
In 2023, we are excited to share new courses with DOT learners!


2023 Courses by Dr. Jim McKee

Occlusal Splint Therapy for the TMD Patient

Equilibration Techniques for Occlusal Success and Joint Stability

Endodontics Course 1 (Course name reveal in 2023)


Endodontics Course 2 (Course name reveal in 2023)
2023 Courses by Dr. Dennis Hartlieb

Diastema Closure

Complex Posterior Restorations - Multiple Adjacent Class IIs
Virtual Mentorship Sessions

Friday, December 2, 2022


Friday, January 20, 2023


Friday, February 10, 2023


Friday, March 3, 2023


Friday, April 14, 2023

Friday, May 19, 2023

Friday, June 16, 2023

Friday, July 21, 2023


Friday, August 18, 2023

Friday September 15, 2023


Friday October 20, 2023


Friday, November 17, 2023

1 year to watch any course if you miss the live event
Conservative tooth replacement in the esthetic zone
LEARN MORE
Posterior Direct Resin
NEW