About the Sharecast Interview
Have you explored different continuing education options? Have you considered accreditation with the AACD? In this interview Sharecast episode, your host Dr. Dennis Hartlieb talks with Dr. Diana Tadros of Beauty and the Teeth. Dr. Tadros shares about how she got into dentistry, the way that she benefited from residency after dental school, and how important continuing education is in her journey.
Dennis and Diana talk about the power of digital dentistry and the way that Dr. Tadros is contributing to the field of dentistry.
Meet Dr. Diana Tadros
From Dr. Tadro's
Beauty and the Teeth
site:
"Diana Tadros, DDS is a board-accredited member of the American Academy of Cosmetic Dentistry, a Fellow of the Academy of General Dentistry, and a Fellow of the International Congress of Oral Implantologists. She values innovation and excellence in all that she does, and she aims to deliver the most effective dental solutions in a compassionate, patient-focused setting. Outside of practice, Dr Tadros is an international lecturer and the founder of Exocad Elite, a training institute where she teaches other dentists how to utilize cutting-edge technology to improve aesthetics and patient care.
"After several years as one of Manhattan's leading cosmetic dentists, Dr. Diana Tadros is now excited to be part of the Fort Lauderdale community at her premier office that truly strives to put patients first. Providing quality care to the community has been a goal of hers since the day she decided to enter dentistry.
"Dr. Tadros has a true passion for cosmetics while always ensuring quality comprehensive care for her patients. She values the importance of discussing variable treatment options with patients and assisting them in selecting the best plan for them. She is currently the board-certified dentist of the Academy of Cosmetic Dentistry in Fort Lauderdale."
To connect with Dr. Tadros, check out her
Beauty and the Teeth
website, her
Instagram profile
, and her
Exocad Elite site
.
EARLY INTERESTS & RESIDENCY
Dr. Tadros shares that she felt strongly about going into medicine when she was young, but she originally thought she'd become a physician. However, a conversation with two of her uncles had a profound impact on her.
Diana shares, "One of my uncles is actually a dentist, and one of my uncles is a physician, and we were at a family reunion. It was my junior year of college, And the one who was a physician said to me, 'You know, Diana, I'm just going to say this. In my many decades of practicing, I've heard many physicians say they wish they were dentists, but I've never heard a dentist say they wish they were a physician.' And it kind of stuck."

After that conversation, Diana became interested in exploring dentistry, and once she got into it, she discovered that she loved it.
The Value of Residency Programs
Dr. Hartlieb asks Dr. Tadros what she'd tell dental students who are considering whether they should do a residency program at University of Florida. Diana shares that she was sure that she wanted to go to that residency program well before she had even selected her dental school. Her senior year of college she shadowed at the program, and she knew that was where she wanted to be.

Diana also reminds current dental students that it is an option for them to go to intern at residency programs in the summers during dental school; she suggests that as a way to try out different residency programs and to see what is a good fit. Dr. Tadros shares, "I would tell [dental students] that if you're on the fence, go shadow them in your summers or on your weeks off. See if you can get into the program for just a couple of days, and see if it's something you'd want to do."
Dr. Tadros shares about the long term gain for dentists who participate in a residency outside of dental school.

DENTAL SCHOOL & MENTORSHIP
Continuing Education and the Value of Mentorship
Dr. Tadros talks about earning her accreditation with the American Academy of Cosmetic Dentists. She shares about the challenges and everything that she learned during that process.

Diana also shares about all of the different continuing education programs she has participated in and how she has learned so much from each one. Diana talks about how bonding is something that takes training and practice, and she started exploring a deeper learning so that she could perfect her skills.

Dr. Tadros shares, "I just wanted to prove to myself like I could do that kind of dentistry. Maybe I'm not always going to be doing six or more composite veneers in my geriatric practice patient population. But if a patient came in my door that needed it, I wouldn't be the one to say, 'Well, you have to do porcelain.'"
The Journey with Accreditation

Dr. Tadros shares about her experience with the accreditation process. She talks about how humbling it is and how much she gained through the challenges she faced.

CONTINUING EDUCATION
Digital Dentistry and Exocad Elite
As Dennis and Diana talk, Diana shares about what she's learned about digital dentistry. She talks about some common misconceptions that come with digital dentistry. Some dentists expect it to be more plug and play, whereas it is actually an art that requires training and practice.

Dr. Tadros shares that a benefit of the digital approach is that you can see the tooth underneath so that the patient can see how much has to change and why they might need to do things like ortho to make it all work.

Diana shares that it is essential to learn the principles of occlusion first before getting into other skills like digital dentistry. She notes that many new dentists who are recent dental school grads can benefit from developing other skills before turning toward programs like Exocad.

She comments, "That's what I even tell the dentists who come to these courses. When you are starting to do your own wax up, you're taking a lot of things that you don't see behind the scenes that happen when a lab does your case and sets it up, or a designer, you know, they are working within the confinements of understanding hopefully, the occlusion, the table if they're opening the bite, and all of that. And if you're going to do it yourself, and if you don't know what you're doing, you're only going to mess up the mouth faster."

Diana emphasizes that understanding the fundamentals first is essential before diving into other services and skills.

Listen in (or watch) to hear Dennis and Diana talk about the different CE programs, the pros and cons of composite wax ups versus digital wax ups, the power of referrals, when to outsource tasks, and so much more.
The Essential Principles of Occlusion
Diana shares about the importance of understanding principles of occlusion as an essential foundation for dentists looking to grow their skills.



Dennis Hartlieb, DDS, AAACD
DOT Founder
Join 3,000+ dentists who get monthly restorative dentistry tips
Join over 10,000+ dentists who get restorative tips bi-weekly!

Check your inbox! We will send you the video in the next few minutes.
Two-day LIVE Workshop Schedule

1 year to watch any course if you miss the live event
Virtual Mentorship Sessions

Friday, January 14


Friday, February 18


Friday, March 11


Friday, April 8


Friday, May 6

Friday, June 10

Friday, July 15

Friday, August 12


Friday, September, 16

Friday October 14


Friday November 11


Friday, December 9

In 2022, we are excited to introduce our newest DOT faculty member, Dr. Jim McKee!
Clinical Examination for the TMD patient

MRI review - Understanding the Importance of the TMJ Disc Health

CBCT review - Condylar Bone Changes and the Impact on Occlusion

Occlusal Splint Therapy for the TMD Patient

Equilibration Techniques for Occlusal Success and Joint Stability

2022 Courses by Dr. Dennis Hartlieb

Peg Lateral Restoration

Diastema Closure

Side-by-side Class II Restoration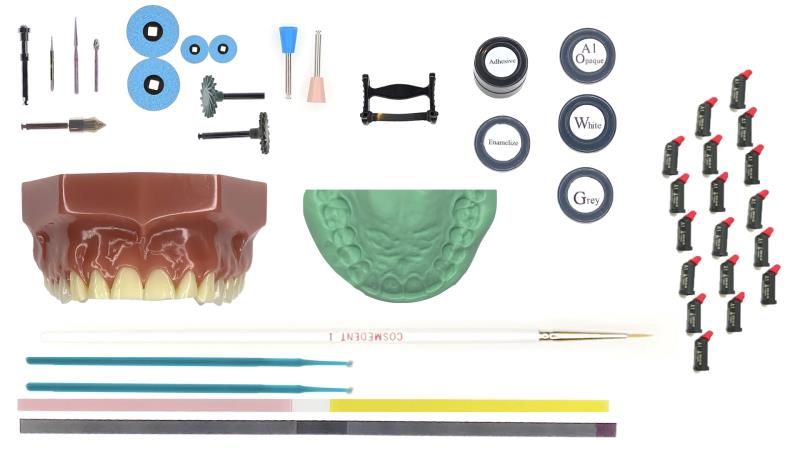 THE ULTIMATE 6 TOOTH COMPOSITE VENEER COURSE KIT
Premium members get a free pass to the workshop and may purchase the course kit to follow along with the live technique demo.
$595 (value)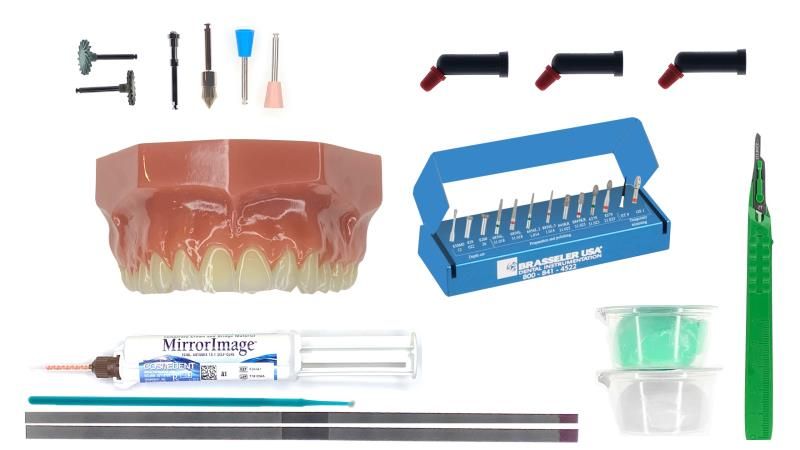 PURCHASE THE HANDS-ON KIT
EXQUISITE PORCELAIN VENEERS
$495
Become a Premium Member to purchase this hands-on kit.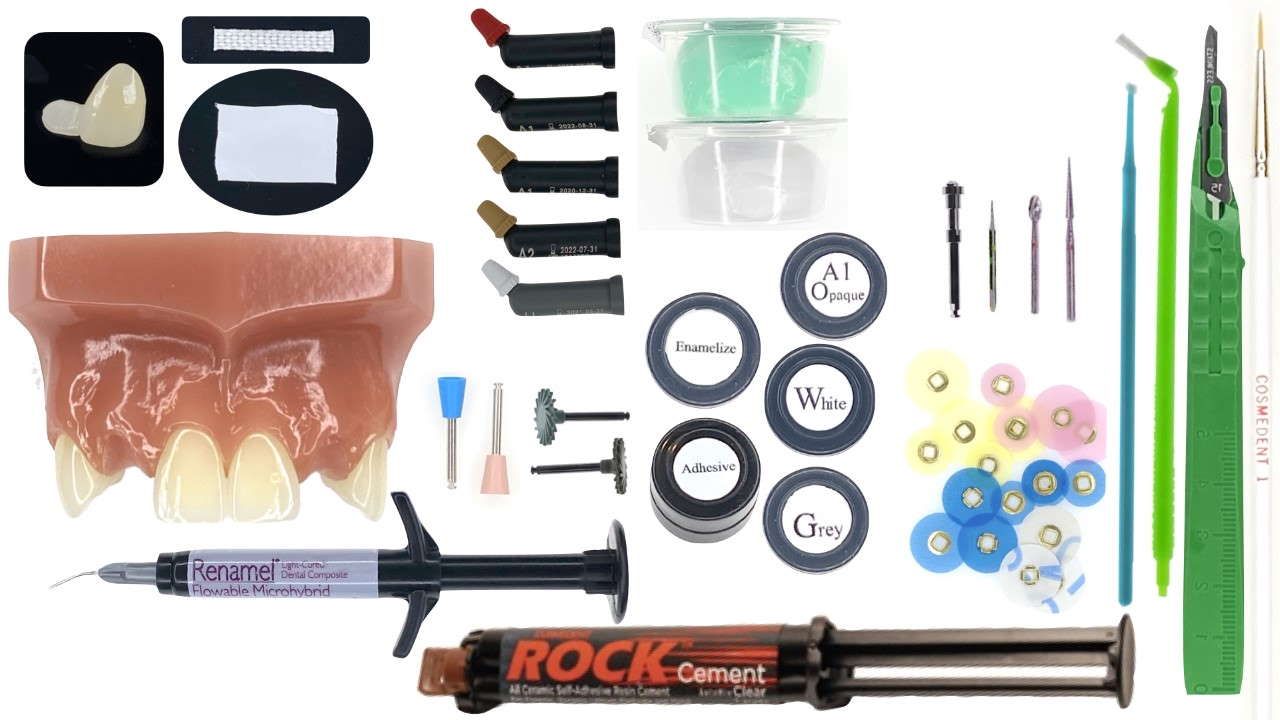 Conservative Tooth Replacement in the Esthetic Zone
Get a free course kit to follow along with the live technique demo.
$495 Value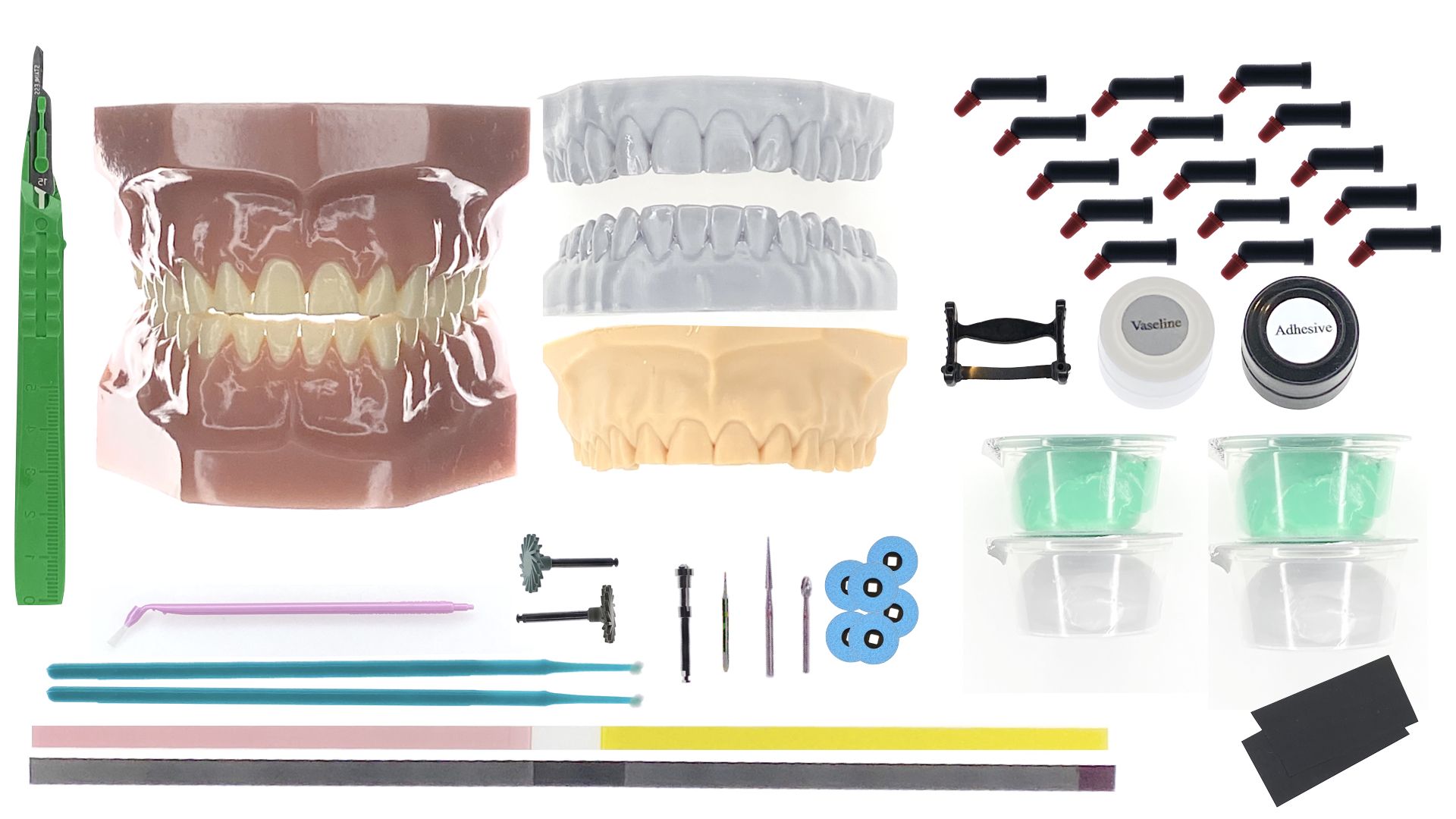 CPR FOR THE WORN DENTITION
Premium members get a free pass to the workshop and may purchase the course kit to follow along with the live technique demo.
$495
In 2023, we are excited to share new courses with DOT learners!


2023 Courses by Dr. Jim McKee

Occlusal Splint Therapy for the TMD Patient

Equilibration Techniques for Occlusal Success and Joint Stability

Endodontics Course 1 (Course name reveal in 2023)


Endodontics Course 2 (Course name reveal in 2023)
2023 Courses by Dr. Dennis Hartlieb

Diastema Closure

Complex Posterior Restorations - Multiple Adjacent Class IIs
Virtual Mentorship Sessions

Friday, December 2, 2022


Friday, January 20, 2023


Friday, February 10, 2023


Friday, March 3, 2023


Friday, April 14, 2023

Friday, May 19, 2023

Friday, June 16, 2023

Friday, July 21, 2023


Friday, August 18, 2023

Friday September 15, 2023


Friday October 20, 2023


Friday, November 17, 2023

1 year to watch any course if you miss the live event
Conservative tooth replacement in the esthetic zone
LEARN MORE
Posterior Direct Resin
NEW