LECTURE
CPR For The Worn Dentition
Treat dental erosion and wear, protect the teeth and open vertical dimension.
Lecture summary
This course is designed for restorative dentists looking to build their skills and confidence in managing worn dentition cases with a predictable treatment modality that they can immediately put into effect.

Participants will learn the tools to treat dental erosion and wear, protect the teeth, open vertical dimension (when necessary) and give patients their smiles back. After taking this course, participants will be able to find solutions for patients that need major rehabilitation, but don't have the budget to do the work.

This course will teach you how to help these patients immediately and how to slowly transition them to a more definitive restoration if they desire.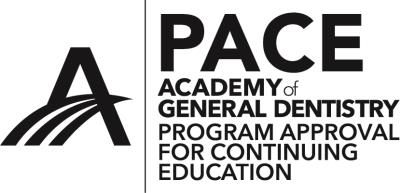 Dental Online Training
Nationally Approved PACE Program Provider for FAGD/MAGD credit. Approval does not imply acceptance by any regulatory authority or AGD endorsement. 10/1/2021 to 9/30/2024. Provider ID# 398961
Meet the instructor
Dennis Hartlieb, DDS, AAACD
Dr. Dennis Hartlieb is an active member in the American Academy of Cosmetic Dentistry where he's both an Accredited Member and Examiner for Accreditation. Dr. Hartlieb is the President of the Chicago Academy of Interdisciplinary Dentofacial Therapy, and a member of the prestigious American Academy of Restorative Dentistry.
Start your journey to become a better cosmetic dentist.
Two-day LIVE Workshop Schedule

Conservative Tooth Replacement in the Esthetic Zone
30 days to watch any course if you miss the live event
cpr FOR THE WORN DENTITION

DEC. 08/09 FULL MOUTH PORCELAIN PREP