In this article, you will learn how to download your CE credits
after you have completed a course.
1. To receive your CE credit, make sure to watch and complete every module in the course. Each module that you complete will have a "check" mark next to it.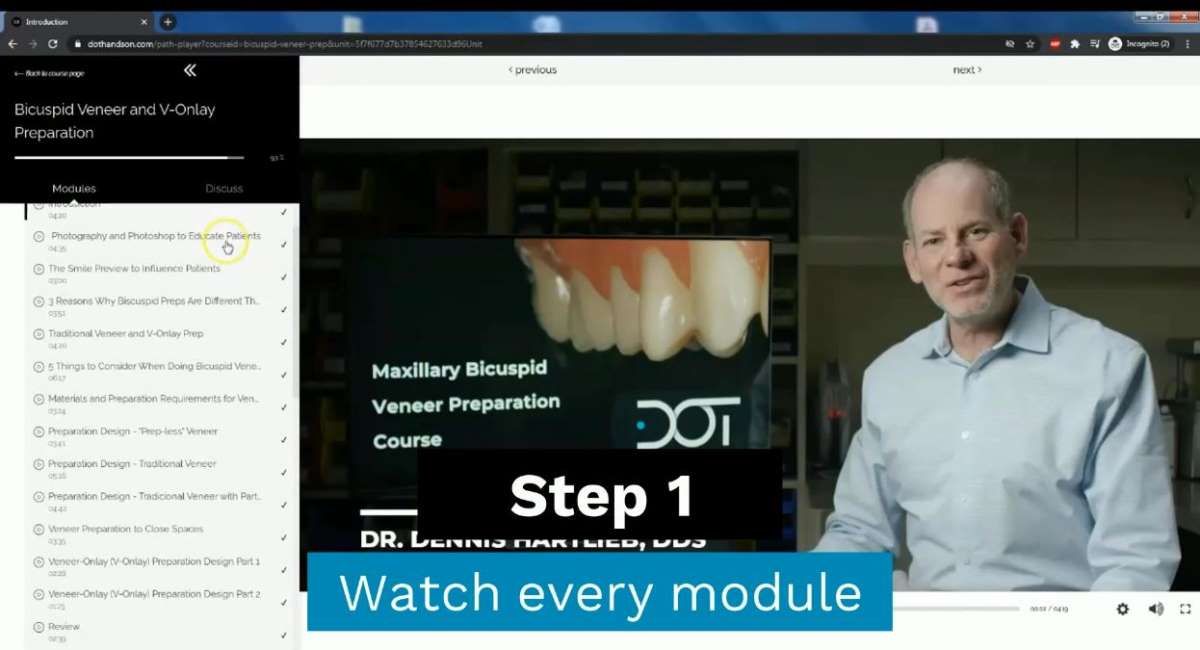 2. Complete the course evaluation.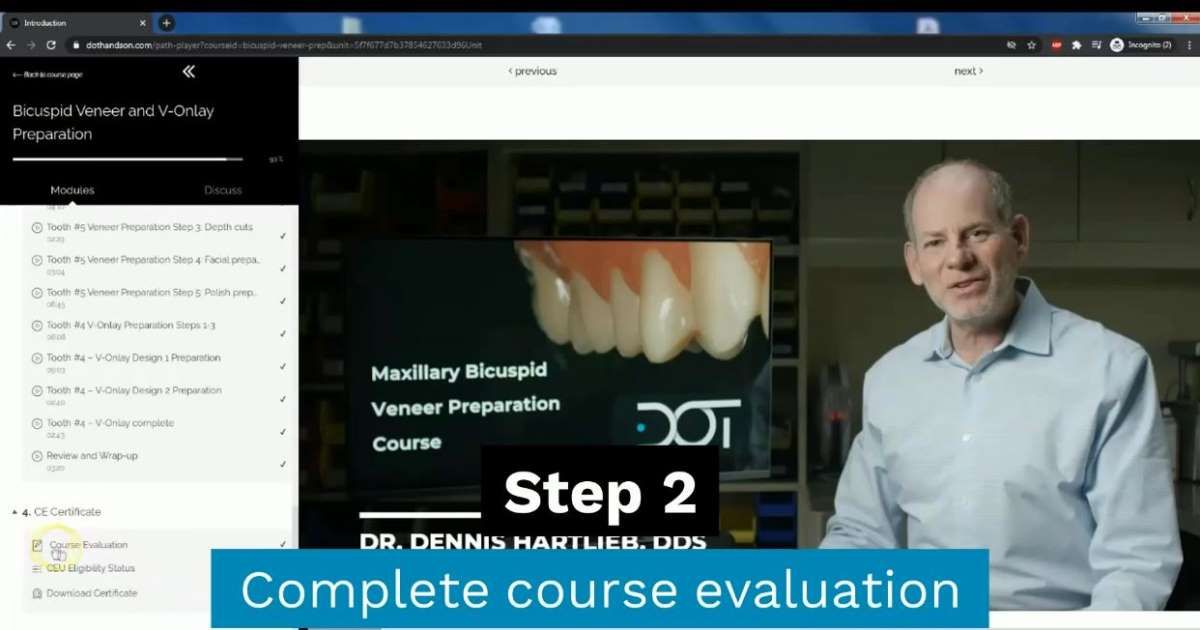 3. Read the instructions carefully, Type "I AM DONE" and click "Submit".


4.
Once the review process is complete, you will be notified via email. Fill out your name, state, and
license
number.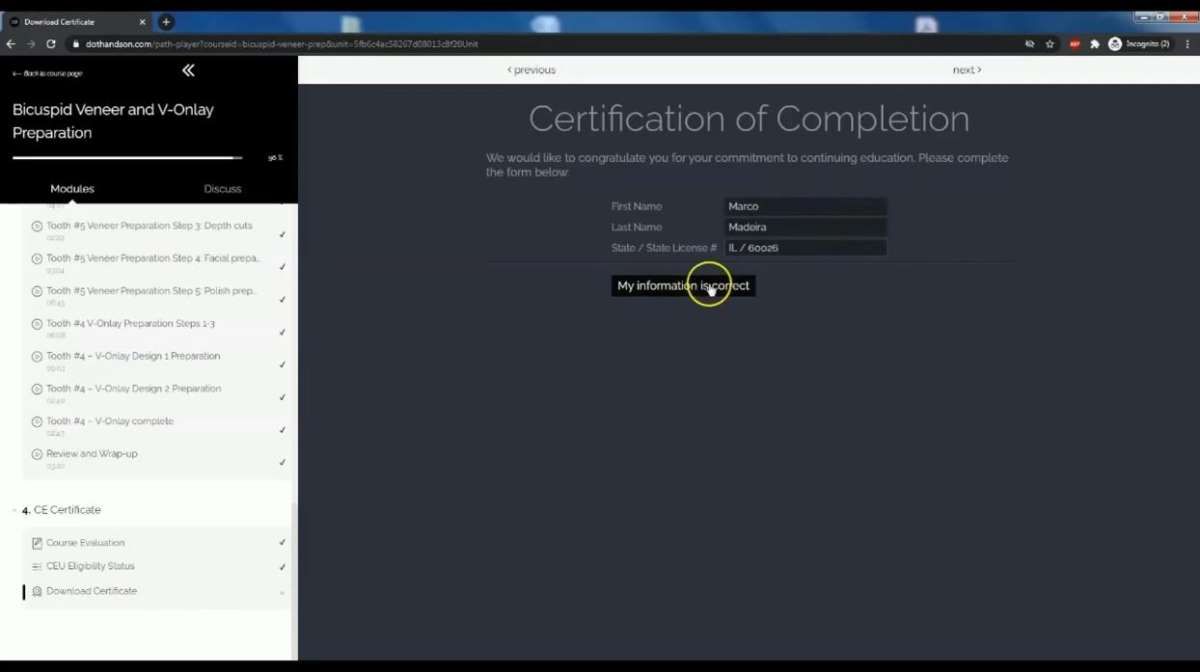 6. Download Certificate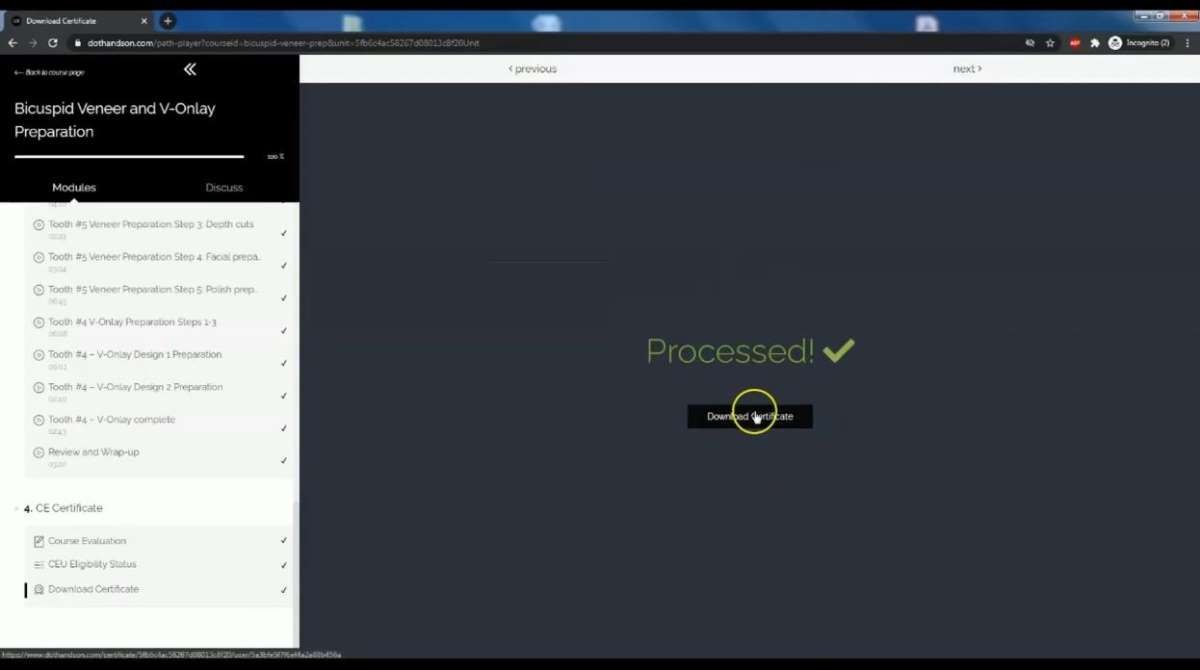 PS. Click on the bottom left of your browser to open the file.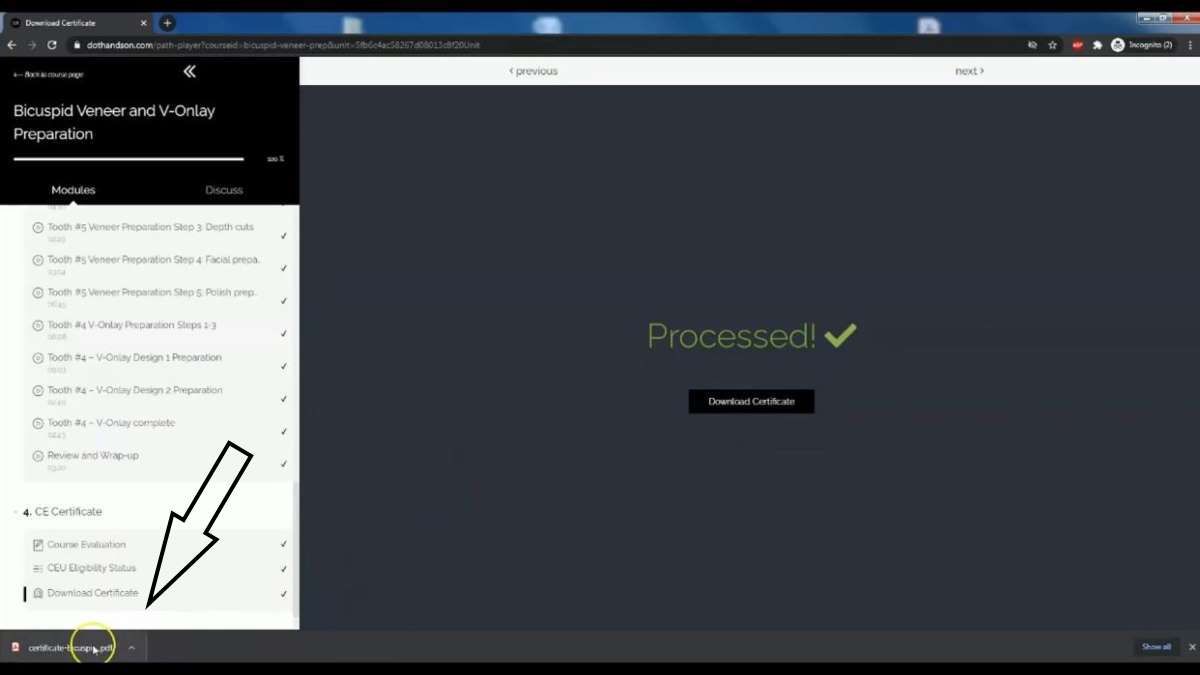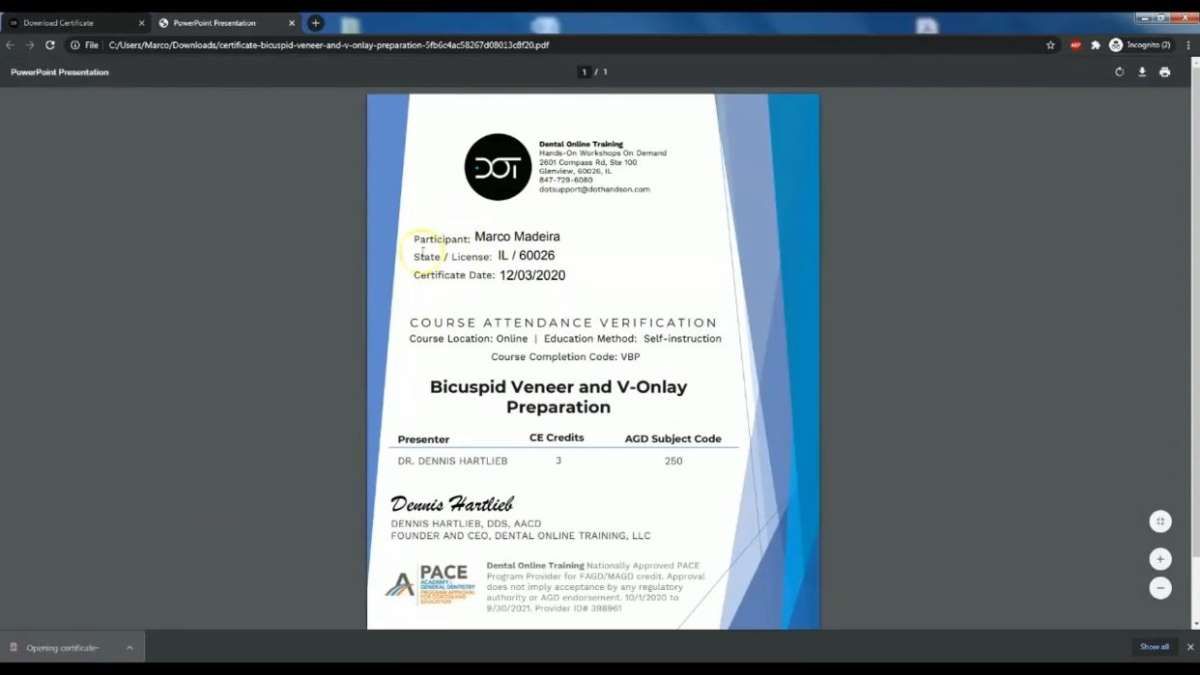 All of your certificates will be saved in your account on the DOT website.
To access them, go to the home page and then click on "View Profile."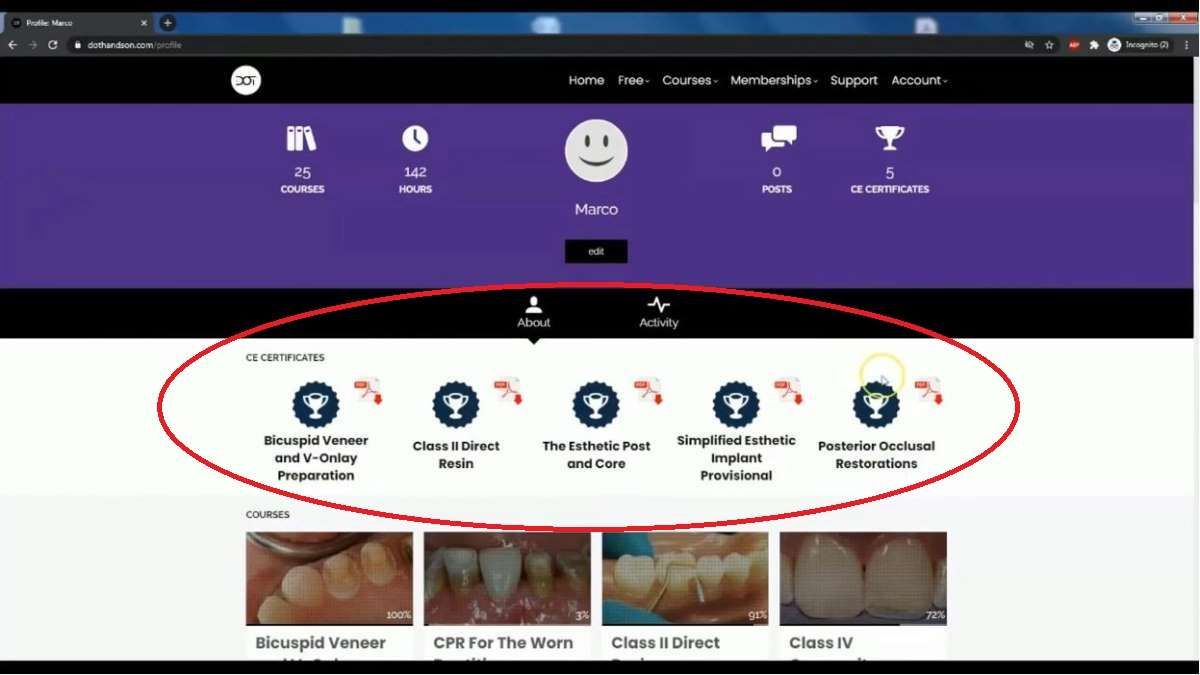 Frequently asked questions
Where are my CE Zoom credits?
Any credits you have previously received through CE Zoom are only be available through the CE Zoom website.
I lost my downloaded CE certificate. What should I do?
Your DOT CE certificates are always available on your DOT account profile. You can view/download your certificates at any time, just go to your DOT profile page.
I have been denied my CE certificate for a course I completed. Why?
Only Premium DOT members can earn CE credits on DOT. Standard account members must upgrade to receive their certificate.
What happens if I don't receive my CE credit after 24 hours?
If it has been 24 hours since you submitted your request and you still do not have your certificate, send us an email at dot@dothandson.com.